Ranking Disney: Big Hero 6 (2014), Part II
This has become a tradition. I did the original set of articles in 2012. And they were very brief. One part, not too many shots in them. And then the Bond articles happened and then Fun with Franchises happened. It was a progression. But now, each time a new Disney movie comes out, I write it up. Though now that Fun with Franchises has set the standard, they're all at least four parts.
This movie came out a year ago, but fortunately we're busy here, so this is the first time I have time to go over it. I wasn't particularly excited for it. Disney shouldn't be doing superhero movies. It's not who they are. So I went in with a lot of trepidation.
And, after seeing it twice now, I'm still not sure I like it very much. It's fine. It entertains you enough, but the story feels slight, there is no character development to speak of, and half the dialogue is way too dense for kids. It really makes me wonder what they were thinking when they decided to use the Marvel canon to create a kids movie. But it's healthy to try different things. I'm just wondering if they tried them for the right reasons.
Anyway, here is Part II of Big Hero 6:
Part II begins at the funeral.
Or memorial. Or something.
It's weird to me when people put pictures of others at the spot where they died. Like those roadside memorials where they leave flowers and pictures. I'm pretty sure the person who died there doesn't want to remember they died in a horrible fire there.
Couple of questions, on top of that – this happened pretty quickly after the show ended. How was Callahagn the only person inside before Tadashi ran back in? Is that not mildly suspicious to anyone? Did the dude in the tank get out?
Are we actually having this memorial on the steps of the building that blew up?
Wow, it rained on the one day somebody died.
Did Tadashi die on a Tuesday?
Are you allowed to close a business because of mourning in a town this big?
If this isn't an Irish wake, I'm not interested.
This is how The Big Chill started.
Which one of them is impotent?
Yes, let us look up the stairs rather than check on the fucking kid.
The kid who still has no character arc to speak of.
Well that's not unsettling.
As you silly fools play your sympathy games, I stare out from the darkness. For I am emo.
I'd love to have that one day. My own store and house upstairs. That's seriously all I need out of life.
That's my day to day activity right there.
"Mrs. Matsuda's in the café."
Does she give free BJs or something?
"She's wearing something super inappropriate for an 80 year old."
Lederhosen?
What a shitty meal.
"The university called again. It's been a few weeks since classes started. But they said it's not too late to register."
Really? Why's that?
Why does the university care about him? Only Callaghan was offering him admission. He seemed to be the only one running it. Doesn't the university have more things to worry about than one random student who may or may not go there? Plus he was just offered admission like ten minutes before the fire. Do they really have him in the system already?
That clock is always at the same time.
Is Aunt Cass single?
They care about a 14 year old.
Is that Eve's head over there on the left?
Though I guess the more pertinent question is – is bot fighting his drunken binge of recklessness?
Decisions, decisions.
Fuck school, my brother died in a fire.
You got some fucked up hobbit feet, Hiro.
"Ow!"
THE BIG MARSHMALLOW IS COMING TO RAPE YOU
You did this gag already.
"Hello, I am Baymax."
"I'm okay, really."
"Does it hurt when I touch it?"
If I had a nickel…
How did the dresser not move?
"You have fallen."
And he can't get up?
"On a scale of 1-"
"On a scale-"
"It is all right to cry. Crying is a natural response to pain."
Why did you wait to pick him up?
"I will scan you for injuries."
"Don't scan me."
"Scan complete."
"Unbelievable."
"You have sustained no injuries. However your hormone and neural transmitter levels indicate that you are experiencing mood swings, common in adolescence."
"Diagnosis: puberty."
My diagnosis is he has no dick. And has random spikes sticking out of his head.
"You should expect an increase in body hair. Especially on your face."
That's not hair, that's a blue tumor.
"Chest. Armpits. And–"
His chest hair is shaped like a dick and balls.
"Thank you!"
Will seven year olds get a public hair joke?
"You may also experience strange and powerful new urges."
Please have this giant balloon explain jerking off to him.
Diagnosis: Nocturnal emission.
Theoretically you could teach this robot to give you a handy.
Did it not do that before? How far away are we from the funeral?
"I cannot deactivate until you say you are satisfied with your care."
"This doesn't make any sense."
"Puberty can often be a confusing time for a young adolescent flowering into manhood."
"The thing's attracted to the other microbots, but that's impossible. They were destroyed in the fire."
Kind of a shitty weakness for microbots. Fire.
How do you know they were destroyed in the fire? Did you go and look?
"Something's broken."
"Your tiny robot is trying to go somewhere."
"Oh yeah? Why don't you find out where it's trying to go?"
"Would that stabilize your pubescent mood swings?"
"Absolutely."
This thing will do anything if you say it'll make you feel better. It'll probably kidnap somebody.
What happens if Hiro doesn't follow him?
That's a lot of power lines.
Did no one see the giant white thing walk through here a minute ago?
This part is meaningless. Aunt thinks he's not depressed anymore and they play it for comedy.
And she's still talking.
This movie treats a stable home life as a nuisance.
Hey wait, go talk to that woman.
This place is more Tokyo than San Francisco.
How do you not know how to shut him down?
He knew to get on the trolley?
How do you lose a giant fluffy robot?
No city is this crowded. And if it is, it's easy to push your way through people.
What if the microbot just wanted to bust a lug nut?
More alleyways in movies.
Only good things happen in abandoned warehouses.
"I have found where your tiny robot wants to go."
"I told you it's broken."
"There is a window."
"Please exercise caution. A fall from this height could lead to bodily harm."
What if Neo and Morpheus were fighting in here?
"Oh no."
"Excuse me, while I let out some air."
'Scuse me while I whip this out."
"It will take me a moment to reinflate."
I hope there are barrels of gasoline and a man in a suit screaming, "Rachel!"
Funny to me that he set up this opaque glass room in order to do shit, which means he figures someone will come snooping. And yet. isn't that room not there when they come back later?
It's these little logic things that drive me nuts.
Yup, totally gonna help.
Nope, that's not two-way at all.
Hmm… advanced robotics.
And your invention. Wonder what that could mean.
Only two people died in the accident. And one of them is probably dead because he ran in just before the explosion happened.
"My microbots?"
Yeah, we get it.
That's part of it.
RACHEL!!!
"Someone's making more."
Maybe take photos and bring them to the authorities?
Maybe it's the Zodiac.
"Hiro?"
"You gave me a heart attack."
"My hands are equipped with defibrillators."
That seems like a rash response. You knew he wasn't allergic to bacitracin. You should probably know what the symptoms of a heart attack are.
"Clear."
And those are never used as weapons.
"Oh no."
"Run!"
"I am not fast."
"Kick it down!"
"Punch it!"
Yeah, sure, outrun the thing that's everywhere and can be anything.
Really not sure how they aren't caught. The only response you can have is that this guy doesn't have enough practice using them yet. And even then — come on.
It's a sinister looking villain. Problem is he's a 70 year old dude in a sweater.
This guy's doing a shit job of controlling these things.
Couldn't fit through the first time, and now the window is spinning.
Yeah, okay.
And somehow he just stopped following them.
"All right, let me get this straight. A man in a kabuki mask attacked you with an army of miniature flying robots?"
"He was controlling them telepathically with a neural cranial transmitter."
"I know it sounds crazy, but Baymax was there too."
"Yes, officer, he's telling the tr—"
They're repeating the same gag with him over and over.
I've been there.
So low battery just means drunk?
Notice how he never has low battery issues again? They never mention he upgrades the battery. So to the viewer, this looks like a logic flaw.
They're always playing solitaire, aren't they?
And this never strikes anyone as odd.
Coming home drunk and you don't want your parents to find out.
"If my aunt asks, we were at school all day."
"We jumped out a window."
Definitely been there.
This is a three story house. I don't think I've ever been in a three story house. The kitchen is on the middle floor. That's cool.
Rock on.
Why are you hiding Baymax? Just tell her you'll charge him and then come eat. I'm not sure what he wants out of this scene. I'm not really sure what his purpose is in this movie.
"At least take a plate for the road."
Why don't you both just eat in his room? This is the worst excuse in the world that everyone is buying.
"Hairy baby."
This is telling kids that being drunk is fun.
"This doesn't make any sense."
Welcome to my last 39 minutes.
"Tadashi."
"What?"
"Tadashi's gone."
"When will he return?"
"He's dead, Baymax."
He's associating a hat with a person. Say that were a baseball cap with a team logo. That means every time he sees it, he'd say "Tadashi," "Tadashi," "Tadashi."
"Tadashi was in perfect health. With the proper diet and exercise, he should have lived a long life."
"Yeah. He should have. But there was a fire and now he's gone."
Maybe we should have not seen the fire and this explanation could have worked. Otherwise we're being told something we already know. They really should have reworked this story more before they went with it.
"Tadashi is here."
"No. People keep saying he's not really gone as long as we remember him."
Another example of where the robot could just finish his sentence and the entire next act could go away.
"It still hurts."
"I see no evidence of physical injury."
"It's a different kind of hurt."
Butt hurt?
"You are my patient. I would like to help."
Aren't you on low battery?
"You can't fix this one, buddy."
"What are you doing?"
"I am downloading a database on personal loss."
So really you can download anything about anything.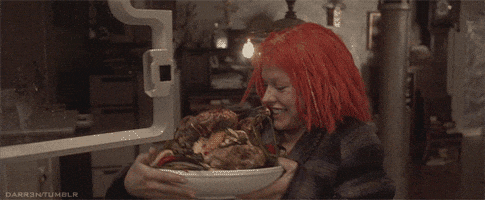 "Treatments include contacts with friends and loved ones."
I notice you didn't say antidepressants. I think Baymax is a scientologist.
"I am contacting them now."
"No, no, don't do—"
"Your friends have been contacted."
How do you know those are his friends?
Come to think of it, how come he has no friends his own age? Because he graduated high school early? Even then, you know people.
"Other treatments include compassion and physical reassurance."
"You will be all right. There, there."
"I am sorry about the fire."
"It's okay, it was an accident."
Or was it?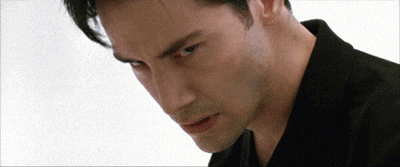 "We gotta catch that guy."
She's watching Frankenstein?
Is he seriously fully charged now after five minutes?
"If we're gonna catch that guy, you need some upgrades."
"Will apprehending the man in the mask improve your emotional state?"
"Absolutely."
He knows kung fu.
He's basically the kid in Iron Man 3.
Amazing how you can just 3D print a bulletproof vest.
"I have some concerns."
Welcome to my last 42 minutes.
"This armor may undermine my nonthreatening, huggable design."
"You look sick."
"I cannot be sick. I am a robot."
That's the death chip? Some karate moves? If you're putting a skull and crossbones on the chip, you have to teach him something more evil than that. Have him study Cheney or something.
Even if you played the "This is why Tadashi is still here" card (pun ridiculously intended), it would have been better than how this movie plays it.
Four card slots, huh?
"I fail to see how karate makes me a better healthcare companion."
I fail to see how anything has anything to do with anything in this movie.
"You wanna keep me healthy, don't you?"
"Punch this."
You should have splinters in your eyes.
And now a montage of like three moves.
And then randomly gummy bears.
No idea what the fuck this is.
"Fist bump!"
"Fist bump is not in my fighting database."
"Ba-la-la-la-la-la."
"I will add fist bump to my caregiving matrix."
"All right, let's go get that guy."
What ever happened to Yama? Coronary probably, right?
Why are they following him? (And how can they track Baymax?) Why not present yourselves to him earlier?
"Get him. Baymax!"
And now the glass room is gone. Why?
More importantly, strange how he showed up on the day he was finished creating all of his microbots.
"Your tiny robot is trying to go somewhere."
Sadly, I've used this pickup line more than once.
"Always wait one hour after eating before swimming."
This part does work, but I can't go along with it because the rest of this movie is such a mess, narratively.
What if he was working for the Russians?
"Your heart rate has increased dramatically."
"Okay, Baymax, time to use those upgrades."
Seriously, what is happening right now? Why pick this second to reveal yourself? And exactly this way?
"No, no, get out of here!"
"Why is he wearing carbon fiber underpants?"
"I also know karate."
"No, don't push us away, Hiro. We're here for you. That's why Baymax contacted us."
"Those who suffer a loss require support from friends and loved ones. Who would like to share their feelings first?"
Jesus.
So he just knew they were there and is immediately ready to kill them. None of this makes any goddamn sense.
"Am I the only one seeing this?"
Why would you ask that?
Fuck you.
Also, you now have that photo as proof.
Good, old-fashioned Disney racism.
"What are you doing?"
"I'm saving your life."
"Baymax can handle that guy."
"Oh no."
"Hiro, explanation, now."
"He stole my microbots. He started the fire, I don't know who he is."
Weird how you're chasing these people down to kill them when you have a plan that doesn't involve violence.
That's a 70 year old man, by the way.
"That mask. Black suit. We're under attack from a supervillain, people."
"Why are we stopped?"
'The light's red."
"There are no red lights in a car chase!"
"Why is he trying to kill us?"
"Why are you trying to kill us?"
"We've seen too much!"
"Let's not jump to conclusions. We don't know he's trying to kill us."
"Did you just put your blinker on?"
"You have to indicate your turn. It's the law!"
"That's it."
"Stop the car, Baymax and I can take this guy."
"Seatbelts save lives."
"Buckle up every time."
"Did we lose him?"
Remember the broom fight with Voldemort? This is kind of like that.
At my old school, we weren't allowed to fight microbots.
Now imagine if this were a noir and not a superhero movie, how much better it would be.
"Your injuries require my attention. And your body temperatures are low."
"We should get out of here."
"I know a place."
"Fred, where are you going?"
This is his house.
"Ba-la-la-la-la-la."
His father is Stan Lee.
"If I wasn't just attacked by a guy in a kabuki mask, I think this would be the weirdest thing I've seen today."
"Your body temperature is still low."
"It's like spooning a warm marshmallow."
Seems dangerous.
Or radioactive.
"Does this symbol mean anything to you guys?"
"It's a bird!"
"Apprehending the man in the mask will improve Hiro's emotional state."
Fred thinks it's Krei.
Rule number one of moviemaking: if you set someone up as a creepy character, and the heroes think he's the villain, he's not the villain. Or your plot is shit.
"We don't know anything about him."
"His blood type is AB-negative."
He scanned him.
Which he can then use to go to the police. But I guess that part is out?
Hiro can use the data to find him.
"You'd have to scan everyone in San Fransokyo."
He just has to look for another angle.
"I'll scan the whole city at the same time."
Just needs to upgrade Baymax's sensor.
Or have him download the hospital records.
"Actually, if we're gonna catch this guy, I need to upgrade all of you."
That's a fucked up thing to say.
Also, what's his character arc, again?
So Baymax says people who suffer a loss need support. Which gives Hiro free reign to do whatever the fuck he wants?
"We can't go against that guy, we're nerds."
Ugh.
"Hiro, we want to help, but we're just us."
"No, you can be way more."
This line never has repercussions. His friends are not good enough for him. He's forcing them to be different.
"Tadashi Hamada was our friend. We're in."
That's all it takes? To do something illegal and stupid?
I guess that makes sense.
"Guys, do you feel this? Our origin story begins."
"We're gonna be superheroes!"
UGH.
END OF PART II.
– – – – – – – – – –
Tomorrow is Part II.
2 responses