2019: In Memoriam
We begin the year as we usually do here, by acknowledging those we lost in the previous year.
Mostly it's an appreciation of their work and all the great stuff they've given us to remember them by.
I limit my list to 50, just because otherwise it's too unwieldy. And this one was a pretty bad year, so there's a lot of people I could have included. But I like to limit it to the 50 that meant the most to me.
Julie Adams
October 17, 1926 – February 3, 2019
(92!)
She made a bunch of movies — Bright Victory, Bend of the River, The Lawless Breed, Mississippi Gambler. Private War of Major Benson, The Last Movie. McQ, The Killer Inside Me, even World Trade Center — but she'll be forever known for The Creature from the Black Lagoon. That iconic image of the Creature carrying her — that's Julie Adams.
Danny Aiello
June 20, 1933 – December 12, 2019
(86!)
This is a biggie. I love Danny Aiello. Everyone remembers him from something.
Did you know his first movie was Bang the Drum Slowly? Hell of a start. His second was Godfather II. He plays Tony Rosato. He's the one in the bar that starts garroting Frank Pentangeli after saying, "Michael Corleone says hello." He was in The Front, James Toback's Fingers, Fort Apache The Bronx, Once Upon a Time in America. He played Mia Farrow's husband in Purple Rose of Cairo and was also in Woody Allen's Radio Days.
His big two roles, of course, came in the late 80s. First, Moonstruck. He's so great there, as Cher's fiancée/Nic Cage's brother. One of the most unheralded roles in that movie. He's so funny in it. And then, of course, his most famous role — Sal, pizza owner in Do the Right Thing. Spike Lee wanted De Niro to play it, but he turned it down, so Aiello ended up getting the part and ended up getting his only Oscar nomination for it. He's so good in that film.
He was also in Harlem Nights, Jacob's Ladder, Hudson Hawk, played Jack Ruby in Ruby, The Pickle, Ready to Wear, City Hall, 2 Days in the Valley, Lucky Number Slevin. His most famous post-Do the Right Thing role is in The Professional, as the mob boss who sends Leon on his jobs.
I loved him so much and it's sad there aren't gonna be any more performances of his to see.
René Auberjonois
June 1, 1940 – December 8, 2019
(79)
I first noticed him in The Patriot, where he plays the Reverend of Heath Ledger's girlfriend's town who goes and joins the militia with everyone. He got started in the 70s in Robert Altman movies — MASH, Brewster McCloud, McCabe & Mrs. Miller, Images — and then went on to a bunch of other stuff — Pete 'n' Tillie, The Hindenburg, King Kong, Where the Buffalo Roam, Star Trek VI: The Undiscovered Country, The Player, The Ballad of Little Jo, Batman Forever, Inspector Gadget.
He did a lot of voice acting work most recently, most notably (for me, at least) in Archer, as the hitman with the 19 year old girlfriend in the early seasons. I think most people would recognize him as the voice of Chef Louis from The Little Mermaid, though.
Claudine Auger
April 26, 1941 – December 18, 2019
(78)
There's really only one thing I (or most people) would remember her as, and that's Domino Derval in Thunderball.
Paul Benjamin
January 1, 1938 – June 28, 2019
(81)
I loved him. He's one of those character actors I recognized pretty early on from a very specific role, which is in Escape from Alcatraz. He plays English, a black prisoner in for life for killing two white men in self-defense. There's something about his face in that movie that immediately made me remember him forever.
He got started in a small roll in Midnight Cowboy as a bartender, and was also in The Anderson Tapes, The Anderson Tapes, Across 110th Street, Nuts, Do the Right Thing, Pink Cadillac, The Five Heartbeats, The Super and The Station Agent.
Hal Blaine
February 5, 1929 – March 11, 2019
(90!)
Here's a music one. Not directly movies, but also, the amount of songs he's played on have been used so often in movies that it's basically a crossover.
Blaine is one of the most recorded studio drummers in history. He was part of the Wrecking Crew, the famous backing band of musicians who were so good and so famous that they made a documentary about them. He's one of the first 'sidemen' inducted into the Rock and Roll Hall of Fame.
Here's just a sampling of songs he's played on (listen for the drum parts and realize just how good this dude is):
"Be My Baby," by The Ronettes
"Then He Kissed Me," by The Crystals
"I Get Around," by The Beach Boys
"Good Vibrations," by The Beach Boys
The Beach Boys were one of the first bands to go all in on the Wrecking Crew for their stuff, because Brian stopped touring and used them to create some of his most famous albums, such as…
THE ENTIRE PET SOUNDS ALBUM. Hal Blaine plays drums and percussions on that entire album.
Oh, but there's more.
"Kicks," by Paul Revere and The Raiders
"San Francisco (Be Sure to Wear Flowers in Your Hair)," by Scott McKenzie
"Never My Love," by The Association
"A Little Less Conversation," by Elvis Presley
"Monday Monday," by The Mamas and the Papas
"California Dreamin'," by The Mamas and the Papas
"Mr. Tambourine Man," by The Byrds
"Just Dropped In (To See What Condition My Condition Was In)," by Kenny Rogers
"I Got You Babe," by Sonny and Cher
And… ready for this one?
Right, though?
But we're still not done.
Here's another band that found the Wrecking Crew through their work with the Beach Boys and got Hal Blaine to do drums on their stuff:
"America," by Simon and Garfunkel
In fact, the entire BRIDGE OVER TROUBLED WATER ALBUM is something Hal Blaine performs on.
And now that only brings us into the 70s!
Here's a small sampling of stuff he worked on in the 70s:
"Love Will Keep Us Together," by Captain & Tennille
"We've Only Just Begun," by The Carpenters
"(They Long to Be) Close to You," by The Carpenters
"Annie's Song," by John Denver
And…
"Stand by Me," by John Lennon
Hal Blaine actually played on SIX CONSECUTIVE Grammy winners for Record of the Year:
"A Taste of Honey," by Herb Alpert and the Tijuana Brass in 1965
"Strangers in the Night," by Frank Sinatra in 1966
"Up, Up and Away," by The 5th Dimension in 1967
"Mrs. Robinson, by Simon and Garfunkel in 1968
"Aquarius/Let the Sunshine In," by The 5th Dimension in 1969
"Bridge Over Troubled Water," by Simon and Garfunkel in 1970
So yeah, you, your life, and all movie soundtracks for the past 50+ years have been influenced by Hal Blaine. This is a big one.
Oh, and aside from all those songs I just put up there, here's some more that he played on:
"He's a Rebel," by The Crystals;  "Heroes and Villains," by The Beach Boys; "In My Room," by The Beach Boys; "California Girls," by The Beach Boys; "Barbara Ann," by The Beach Boys; "MacArthur Park," by Richard Harris; "Windy," by The Association; "Love Theme from Romeo and Juliet," by Henry Mancini; "Galveston," by Glen Campbell; "Theme from Mahogany (Do You Know Where You're Going To)," by Diana Ross; "Creeque Alley," by the Mamas and the Papas; "Homeward Bound," by Simon & Garfunkel; "Scarborough Fair/Canticle," by Simon & Garfunkel; "The 59th Street Bridge Song," by Simon & Garfunkel; "A Hazy Shade of Winter," by Simon and Garfunkel; "The Way We Were," by Barbra Streisand
Talk about one of the greatest drummers of all time.
Verna Bloom
August 7, 1938 – January 9, 2019
(80)
I'm thinking she's best known as Dean Wormer's wife in Animal House. But she was also in Medium Cool, High Plains Drifter, Honkytonk Man, The Journey of Natty Gann and After Hours.
Diahann Carroll
July 17, 1935 – October 4, 2019
(84)
Actress and singer who started out in movies like Carmen Jones, Porgy and Bess and Paris Blues. She earned an Oscar nomination for Best Actress in 1974 for Claudine, which is a great movie. She later did some TV an was in Dynasty and Lonsome Dove (among others, of course), and was in some other films like The Split with Jim Brown and Eve's Bayou.
But also, let's not forget one of her most famous performances. Which, of course, I'm talking about the Star Wars Holiday Special:
Seymour Cassel
January 22, 1935 – April 7, 2019
(84)
Oh, man. I loved him. He got his big break in Faces, the John Cassavetes film, which earned him a Best Supporting Actor nomination. And then he also was in Cassavetes' Minnie and Moskowitz (as Moskowitz) and The Killing of a Chinese Bookie. He appeared in stuff throughout the 70s and 80s as well — The Last Tycoon, Convoy, Tin Men, Dick Tracy, White Fang, Honeymoon in Vegas, Indecent Proposal — but it was a later career resurgence in the Wes Anderson films that most people will remember him for. He plays Jason Schwartzman's dad in Rushmore. He's also in The Royal Tenenbaums. And, for me at least, he plays Esteban in The Life Aquatic with Steve Zissou.
Valentina Cortese
January 1, 1923 – July 10, 2019
(96!!)
She started in Italy and came to America in the 50s and was initially in noirs, like Thieves' Highway and The House on Telegraph Hill. She was also in The Barefoot Contessa and even The Adventures of Baron Munchausen. She also was in Juliet of the Spirits for Fellini and, most notably, in Day for Night by Truffaut, which earned her a Best Supporting Actress nomination (which most people at the time figured she would win for, eventually losing to Ingrid Bergman for about a five minute performance in Murder on the Orient Express).
William Creber
July 26, 1931 – May 7, 2019
(87!)
Production Designer. Three in the Attic, Islands in the Stream, The Domino Principle, Hopscotch, Any Which Way You Can, Yes Giorgio, Twice in a Lifetime, Flight of the Navigator, Street Fighter and Spy Hard are among his work. Though he was nominated for three Oscars. One for The Greatest Story Ever Told, and the other two for The Poseidon Adventure and The Towering Inferno. So two of the great disaster movies, he's responsible for. Oh, and he did the production design on a little film called Planet of the Apes.
Dick Dale
May 4, 1937 – March 16, 2019
(81)
King of the Surf Guitar. The dude perfected an entire sub-genre of rock and roll. I'm not gonna go all out on music links, but I will give you one that immediately tells you the importance of this man's contributions on movies:
Doris Day
April 3, 1922 – May 13, 2019
(97!!)
Oh, Doris. It was so nice knowing she was around. Sad to see her go. She was the biggest star in the world in the 50s. Her movies with Rock Hudson were some of the biggest moneymakers Hollywood put out during that time. She earned her only Oscar nomination in 1955 for Love Me or Leave Me with James Cagney, but did get a slew of Golden Globe nominations (largely because Comedy/Musical was her genre). Here's just a smattering of stuff she was in — Romance on the High Seas, It's a Great Feeling, Young Man with a Horn, The West Point Story, Storm Warning, On Moonlight Bay, I'll See You in My Dreams, By the Light of the Silvery Moon, Calamity Jane, The Man Who Knew Too Much, Julie, The Pajama Game, Teacher's Pet, It Happened to Jane, Pillow Talk, Midnight Lace, Lover Come Back, ThaT Touch of Mink, Billy Rose's Jumbo, The Glass Bottom Boat. Her last film? With Six You Get Eggroll.
Oh, and of course she sang — well, many, naturally, but for me — one of the greatest movie songs of all time:
Stanley Donen
April 13, 1924 – February 21, 2019
(94!)
One of the great directors. I honestly had no idea he was still alive, so now I'm even happier he had such a great run. He directed some amazing films — On the Town, Royal Wedding, Love Is Better Than Ever, Seven Brides for Seven Brothers, It's Always Fair Weather, Funny Face, The Pajama Game, Indiscreet, Damn Yankees, The Grass Is Greener, Charade, Arabesque, Two for the Road, Bedazzled, The Little Prince, Lucky Lady, Movie Movie.
His most famous film, of course, is this one:
Billy Drago
November 30, 1945 – June 24, 2019
(73)
He made a career playing villains. One of the notable ones is in Pale Rider. But truly, he'll always be Frank Nitti to me. Him in The Untouchables is one of the most unsettling villains I have ever seen. Clad in that white suit and that face of his — it was one of the true personifications of evil I've seen on the screen. How could you not get freaked out when they cut to him, standing in the alleyway with the machine gun? This dude was great.
Bob Einstein
November 20, 1942 – January 2, 2019
(76)
This one was a shame. Not everyone knows he's Albert Brooks' brother. He started out doing bits for the Smothers Brothers comedy hour. Most famously as Officer Judy. And then of course he created his most famous character, Super Dave. This is the most famous skit he ever made:
He also appears in Modern Romance as the Sporting Goods salesman who pressures Brooks into spending way more than he wanted to spend. He's in Ocean's Thirteen as the FBI agent tailing them throughout the movie and was on Arrested Development. The thing everyone knows him for nowadays, though, is Curb Your Enthusiasm. Marty Funkhouser.
This scene is one of the funniest things I've ever seen on television:
And he's got one of these per season on that show.
Robert Evans
June 29, 1930 – October 26, 2019
(89!)
The title of producer isn't one that leads to people getting super famous (unless they do something else like direct or act, of course). In the history of movies, you ask people to name the most famous movie producers, Robert Evans will be either the first or second name on that list. Evans, Irving Thalberg, David O. Selznick and Harvey Weinstein are probably the most famous people would associate as 'producers'.
Evans got started in the 50s as an actor, and most famously played Irving Thalberg in The Man of a Thousand Faces, the Lon Cheney biopic that stars James Cagney. He also has a part in the 1957 adaptation of The Sun Also Rises, which was strenuously objected to by Ernest Hemingway and stars Ava Gardner and Tyrone Power. But producer Daryl Zanuck overrode them with the famous line that would become the title to Evans' later memoir: "The Kid Stays in the Picture."
The Kid Stays in the Picture is one of the most famous books ever written about film. They turned it into a documentary, even, just to document all the incredible things Evans achieved in his career. It's incredible.
In the 60s, Evans became the head of Production at Paramount, and is credited with essentially saving the studio from bankruptcy. He green lit films such as Barefoot in the Park, The Odd Couple, Rosemary's Baby, The Italian Job, True Grit, Love Story, Harold and Maude, The Godfather, Serpico, Save the Tiger, The Great Gatsby, The Conversation. Love Story and The Godfather are the two big ones. Love Story, I think, became the highest grossing movie in the history of Paramount after its release and then The Godfather was, for a time, the highest grossing film of all time (not adjusting for inflation). And then Jaws happened and Star Wars and so on. But I think that's how that went.
After The Godfather he stepped down and became a producer. He produced a little movie called Chinatown, and also Marathon Man. And then later he'd producer some other movies like Black Sunday, Urban Cowboy, Popeye, The Cotton Club and… How to Lose a Guy in Ten Days.
This man is partially responsible for some of the greatest films ever made, and he knew it too. He was one of those larger than life characters — hell, he was married to Ali MacGraw! — that turned him into, for a time, the most famous producer in Hollywood.
Albert Finney
May 9, 1936 – February 7, 2019
(82)
What a great one. This man is one of the greatest actors to ever do it. His first film was The Entertainer with Laurence Olivier. Talk about a hell of a debut. And then a few years later he became a mega star, starring in Tom Jones, which won Best Picture for 1963 and earned him his first Best Actor nomination. Also in the 60s, he was in Night Must Fall, Two for the Road (with Audrey Hepburn, an incredible movie if you haven't seen it. Also directed by Stanley Donen, who we also lost this year) and Charlie Bubbles (which he directed).
In the 70s, he played Scrooge, which won him a Golden Globe. He was nominated for his second Oscar as Hercule Poirot in Murder on the Orient Express, a terrific performance, and he's also in Ridley Scott's first film, The Duellists. In the 80s, he's in a great hidden gem of a movie in Shoot the Moon with Diane Keaton. He also plays Daddy Warbucks in John Huston's Annie. He earned his third Oscar nomination in Peter Yates' The Dresser, in a powerhouse performance that chews up every piece of scenery in the film (by design). He earned his fourth nomination the year after, in John Huston's Under the Volcano, in what might be, to this point, the strongest performance of his career. He's really good in that movie.
In the 90s, he played Leo O'Bannon in Miller's Crossing. Then in 2000, he had a bit of a career resurgence, acting in both Steven Soderbergh movies that year, Traffic and Erin Brockovich. The Brockovich performance earned him a fifth Oscar nomination and is probably the one most people feel he should have won for (he lost to Benicio del Toro in Traffic). He also was in Tim Burton's Big Fish, in a really affecting performance as Billy Crudup's dying father. He has a cameo in Ocean's Twelve as LeMarque, the famous thief who gets mentioned all throughout the film. He plays Russell Crowe's uncle in flashback in A Good Year, which I still say is one of Ridley Scott's most underrated movies. He shows up briefly at the end of The Bourne Ultimatum as the doctor who ran the Treadstone program Bourne was in. He's in Sidney Lumet's last film, Before the Devil Knows You're Dead. And his last performance is in Skyfall, as the groundskeeper who helps Bond and M fend off Javier Bardem at the ranch.
Wayne Fitzgerald
March 19, 1930 – September 30, 2019
(89!)
Title designer. He produced the title cards for a shit ton of movies. Not necessarily credit sequences (though occasionally), but title cards were his thing.
Here's a list of the title cards he created:
The Three Faces of Eve, Silk Stockings, Raintree County, Touch of Evil, Auntie Mame, Imitation of Life, The Diary of Anne Frank, Operation Petticoat, Pillow Talk, Judgment at Nuremberg, The Children's Hour, The Music Man, Gypsy, My Fair Lady, Cat Ballou, Father Goose, Inside Daisy Clover, Battle of the Bulge, A Big Hand for the Little Lady, Who's Afraid of Virginia Woolf, Thoroughly Modern Millie, Camelot, In the Heat of the Night, Bonnie and Clyde, Wait Until Dark, Cool Hand Luke, Guess Who's Coming to Dinner, The Graduate, Rosemary's Baby, Funny Girl, Alice's Restaurant, The Secret of Santa Vittoria, The Molly Maguires, Lovers and Other Strangers, There Was a Crooked Man, Little Big Man, The Day of the Dolphin, The Conversation, Thunderbolt and Lightfoot, Chinatown, Alice Doesn't Live Here Anymore, The Godfather Part II, Farewell My Lovely, The Sunshine Boys, One Flew Over the Cuckoo's Nest, Columbo, Murder by Death, A Star Is Born ('76), Slap Shot, The Goodbye Girl, The Turning Point, Grease (end title), Heaven Can Wait, The Lord of the Rings ('78), The Deer Hunter, Apocalypse Now, The Muppet Movie, And Justice for All, North Dallas Forty, Private Benjamin, Heaven's Gate, 9 to 5, Body Heat, Reds, Pennies from Heaven, Annie, Rocky III, The Big Chill, Terms of Endearment, To Be or Not to Be, Vacation, Footloose, Splash, Sixteen Candles, The Breakfast Club, European Vacation, Real Genius, Rocky IV, Pretty in Pink, Short Circuit, The Fly, Young Guns, Let It Ride, Dick Tracy, Total Recall, Ghost, Godfather III, What About Bob, Backdraft, City Slickers, Basic Instinct, White Men Can't Jump, Scent of a Woman, Groundhog Day, Wyatt Earp, The Client, Judge Dredd, Waterworld, Kingpin, RocketMan and for the show Sabrina the Teenage Witch.
And, if that's not enough for you, here's a couple you might recognize:
Peter Fonda
February 23, 1940 – August 16, 2019
(79)
He wrote Easy Rider, man. Easy fucking Rider.
He was also in Dirty Marry Crazy Larry, Cannonball Run, Escape from L.A. He earned his only acting Oscar nomination (since he was nominated for writing Easy Rider) for Ulee's Gold, one of the great indies of the 90s and probably the performance of his career. He was also in The Limey, Ghost Rider, Wild Hogs, 3:10 to Yuma, The Most Hated Woman in America, The Ballad of Lefty Brown and The Last Full Measure, which is his final performance, coming out in about a week or so.
But he'll always be known for Easy Rider. Ride on, buddy.
Robert Forster
July 13, 1941 – October 11, 2019
(78)
One of my absolute favorite actors. This was a really sad one for me. Just last year, I was talking about how he should have been nominated for an Oscar for What They Had. He's so amazing in that movie.
He started out in the 60s. His first performance is opposite Marlon Brando and Elizabeth Taylor in John Huston's Reflections of a Golden Eye. Imagine how daunting that must have been. Then he delivered his most famous early performance in Medium Cool, which is just an incredible film. Then he was in a few big things, but largely flew under the radar in the 70s and 80s. He was in The Don Is Dead, The Black Hole, Delta Force… but really there was a lot of crap thrown in there, even though he did work consistently.
Then, Quentin Tarantino brought him back for Jackie Brown. He played Max Cherry, the bail bondsman, and it completely revitalized his career and earned him an Oscar nomination. It's an incredible performance and made everyone realize how amazing he is.
After that, he worked pretty steadily. He was in Gus Van Sant's psycho remake, Me Myself and Irene, Mulholland Drive, Diamond Men (another great performance by him), Confidence, Lucky Number Slevin, The Confirmation, Twin Peaks: The Return and Damsel.
Aside from What They Had, his other great performance in recent years is as the grandfather in The Descendants, where he gets some of the funniest and most emotional moments in the film. And this year, his final performance was in El Camino: A Breaking Bad Movie, as the vacuum salesman who runs an operation under the table that helps people get new identities and flee the country. His parts are my favorite in the entire film.
We lost a great one with him.
Bruno Ganz
March 22, 1941 – February 16, 2019
(77)
Swiss actor probably best known for the movie Downfall, where he played Hitler. Which is an incredible performance. He's also in The American Friend, The Boys from Brazil, Nosferatu the Vampyre and Wings of Desire.
He's also done a lot of bigger American stuff in recent years, which might be where some people recognize him from. He's in the Manchurian Candidate remake, The Reader, The Counselor, Remember (an incredibly underrated movie), The House That Jack Built, and this year he's in Terrence Malick's A Hidden Life.
Steve Golin
March 6, 1955 – April 21, 2019
(64)
A producer you've likely not heard of, but he's either produced or executive produced some of your favorite movies. Ready for the list? Wild at Heart, Red Rock West, Sleepers, The Game, Being John Malkovich, Eternal Sunshine of the Spotless Mind, Babel, Seeking a Friend for the End of the World, Spotlight The Revenant and, most recently, Boy Erased and Outlaw King. That's a hell of a filmography.
Sid Haig
July 14, 1939 – September 21, 2019
(80)
It's great how most people do recognize him, even though he was mostly known for exploitation movies. In the 60s and 70s, he was in Point Blank, THX 1138, Diamonds Are Forever (he plays one of the Slumber Inc attendants), Black Mama White Mama, Emperor of the North, Coffy, The Son Is Dead, Foxy Brown. He disappeared for a while, but it was someone who grew up watching those 70s exploitation movies with Pam Grier, Quentin Tarantino, who brought him back for a small part as the judge in Jackie Brown and helped bring him back to working in bigger things. He also put him in a small part in Kill Bill Vol. 2 as well. Rob Zombie put him in all his early stuff — House of 1000 Corpses, Devil's Rejects, Halloween. And he's in Bone Tomahawk. It's a really eclectic career, but he is someone most people would recognize from something.
Susan Harrison
August 26, 1938 – March 5, 2019
(80)
She barely worked outside of her one major role, but it's a bit one for me — she plays Susan Hunsecker (Burt Lancaster's sister) in Sweet Smell of Success. I love that movie so much, and that makes her one of those people who really means a lot to me.
Rutger Hauer
January 23, 1944 – July 19, 2019
(75)
Oh, we all know him, don't we?
He started in early Paul Verhoeven films, Turkish Delight, Katie Tippel, Soldier of Orange. Those helped get him his most famous role, as Roy Batty in Blade Runner, one of the most famous villains in the history of cinema. After that, he was in a bunch of other stuff people would recognize: Ladyhawke, The Hitcher, Buffy The Vampire Slayer, Confessions of a Dangerous Mind. He played Cardinal Roark in Sin City, he's in Batman Begins, he's (of course) the Hobo with a Shotgun, he's briefly in Valerian and the City of a Thousand Planets. His final big role is as the Commodore in The Sisters Brothers (though he's never seen on screen).
But really, he'll always be remembered forever for this monologue right here:
James Ingram
February 16, 1952 – January 29, 2019
(66)
R&B singer who always seemed to write or sing on theme songs from movies. He was nominated for Two Oscars, one for "The Day I Fall in Love," from Beethoven 2 and one for "Look What Love Has Done," from Junior. He duetted on the nominated "How You Do Keep the Music Playing?" from Best Friends as well.
But it's really three big songs that make him an indelible part of my life.
First, he sings in the first verse of "We Are the World." He sings the "that someone, somewhere will soon make a change" part, right after Kenny Rogers and before Tina Turner and Billy Joel, right before the first chorus.
Second, he co-wrote this song with M.J.:
And third, he duetted one of my all-time favorite movie songs with Linda Ronstadt:
That's right, dude sang on Fievel!
Anna Karina
September 22, 1940 – December 14, 2019
(79)
One of the most beautiful faces in all of cinema. She was Godard's muse for a time, acting in A Woman Is a Woman, Vivre sa Vie, Band of Outsiders, Alphaville and Pierrot le fou. I, along with many other people, saw their first Godard movie with her in it and immediately had an everlasting crush on her. She's one of the greats.
Michel Legrand
February 24, 1932 – January 26, 2019
(86!)
Composer who was nominated for 13 Oscars. He did the scores for Cleo from 5 to 7 (for Agnes Varda), Band of Outsiders, How to Save a Marriage and Ruin Your Life, The Thomas Crown Affair, Ice Station Zebra, The Swimming Pool, The Happy Ending, Lady Sings the Blues, F for Fake, Breezy, Three Musketeers, Atlantic City, Never Say Never Again, Ready to Wear, and lastly Orson Welles' The Other Side of the Wind.
He also did all the music for Jacques Demy, namely The Young Girls of Rochefort and The Umbrellas of Cherbourg.
So yeah, all the Umbrellas of Cherbourg music (which is the entire film) — he composed all of it, this being the most famous of all the songs:
He won three Oscars, one for Summer of '42, one for Yentl (which means he also did the music for "Papa Can You Hear Me") and then for writing this song, from The Thomas Crown Affair:
Carol Lynley
February 13, 1942 – September 3, 2019
(77)
She was in Return to Peyton Place, The Cardinal, Shock Treatment, Harlow and Bunny Lake Is Missing. But she'll always be best known for The Poseidon Adventure and singing this song:
Sue Lyon
July 10, 1946 – December 26, 2019
(73)
Lolita. That's it. That's the film. She is Lolita. One of the most iconic performances in cinema. She also sort of reprised it in John Huston's Night at the Iguana, where she basically plays the same character. But Lolita is the one she'll always be remembered for.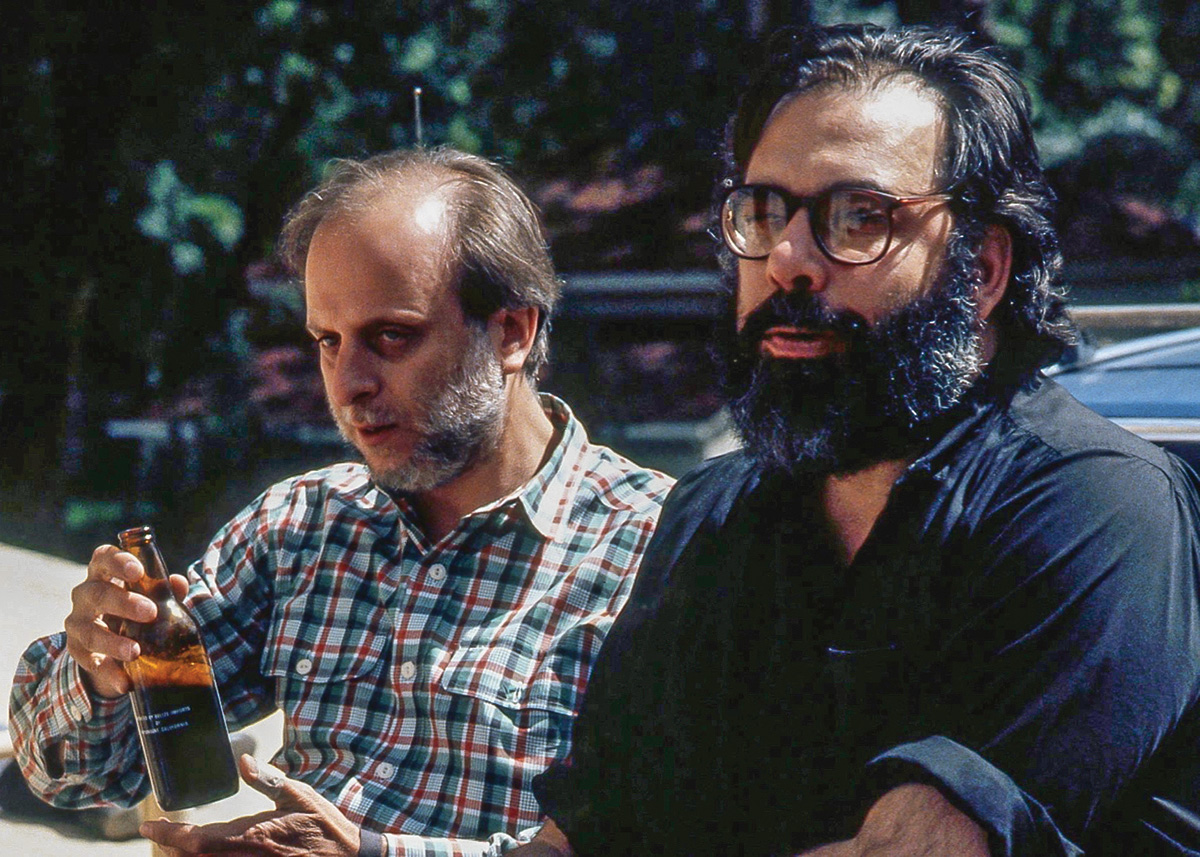 Barry Malkin
October 26, 1938 – April 4, 2019
(80)
Editor who got his break with Francis Ford Coppola. He edited The Godfather Part II, which already solidifies him. He'd work with Coppola again on Rumble Fish, The Cotton Club, Peggy Sue Got Married, Gardens of Stone, Godfather III, Jack and The Rainmaker. And he also edited Who Is Harry Kellerman and Why Is He Saying Those Terrible Things About Me?, Big, The Freshman and Honeymoon in Vegas.
Mardik Martin
September 16, 1934 – September 11, 2019
(84)
Writer who co-wrote some movies you love: Mean Streets, New York New York and Raging Bull.
So yeah, I'd call him a pretty important one.
Peter Mayhew
May 19, 1944 – April 30, 2019
(74)
He was Chewbacca, man.
That roar alone makes him one of the most imitated people ever.
Sylvia Miles
September 9, 1924 – July 12, 2019
(94!)
Actress. She worked pretty infrequently, but whenever she did, it was memorable. She was in Murder, Inc, a great movie that also launched Peter Falk's film career. She was Oscar-nominated twice, in Midnight Cowboy (as the woman Voight tries to pick up when he first arrives in NYC) and Farewell, My Lovely with Robert Mitchum (as the drunk). She was also in The Sentinel, Evil Under the Sun and both Wall Street movies.
Eddie Money
March 21, 1949 – September 13, 2019
(70)
Another music one. He's sung some great songs:
Ric Ocasek
March 23, 1944 – September 15, 2019
(75)
Another music one, mostly owing to me loving his stuff. He was the lead singer and songwriter for The Cars, meaning he wrote and sang all of these songs:
Lawrence G. Paull
April 13, 1938 – November 10, 2019
(81)
Production Designer who did Romancing the Stone and Escape from L.A. But also, he did two of the most famous and iconic films of all time — Back to the Future and Blade Runner. So the look of Blade Runner, all those sets and things… that's him.
D. A. Pennebaker
July 15, 1925 – August 1, 2019
(94!)
One of the most famous documentarians out there. He specialized in music, for the most part. The most famous being the Bob Dylan documentary Don't Look Back. Which then got him a lot of work on other music projects, namely the famous Monterey Pop documentary (which he then split off into other docs, one for Hendrix and one for Otis Redding). He also made Little Richard: Keep on Rockin', a couple of Bowie docs, including Ziggy Stardust and the spiders from Mars, John Lennon and Plastic Ono Band: Sweet Toronto and Elaine Stritch at Liberty, which always seemed to be on HBO when I was growing up.
He earned an Oscar nomination for The War Room in 1993, about Bill Clinton's presidential campaign, and he directed one of my favorite comedy specials ever, Assume the Position with Mr. Wuhl, where Robert Wuhl works a standup routine into a classroom lecture, and he's basically 'teaching' history to students while doing bits all throughout. I loved that when I was 18. It's still funny, too.
But really, the thing Pennebaker is always gonna be known for is directing, from that Dylan doc, one of the most famous and iconic music moments in history: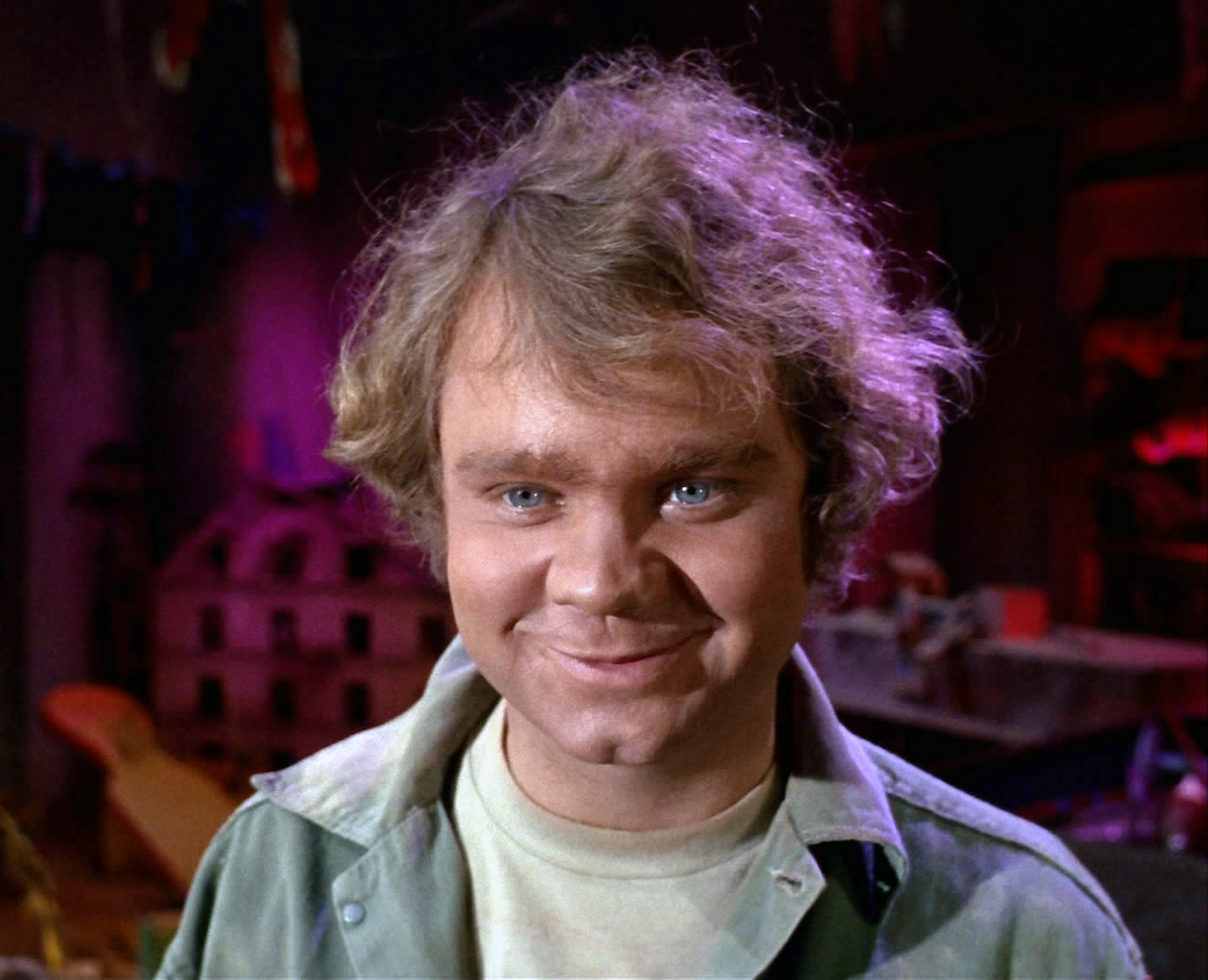 Michael J. Pollard
May 30, 1939 – November 20, 2019
(80)
He's been in a bunch of stuff, like Melvin and Howard, Scrooged, Tango and Cash and Dick Tracy, but his most famous performance is as C.W. Moss in Bonnie and Clyde, for which he was nominated for an Oscar.
André Previn
April 6, 1929 – February 28, 2019
(89!)
Very famous composer from the 50s and 60s. He was nominated for 13 Oscars! He won 4, for Gigi, Porgy and Bess, Irma la Douce and My Fair Lady. He also composed the scores for Dial 1119, Bad Day at Black Rock, It's Always Fair Weather, The Catered Affair, Elmer Gantry, One Two Three,Kiss Me Stupid, Goodbye Charlie, Inside Daisy Clover, The Fortune Cookie. Thoroughly Modern Millie and Jesus Christ Superstar.
Terry Rawlings
November 4, 1933 – April 23, 2019
(85!)
Editor who cut some of the most famous sequences of all time. He edited… ready? Alien. Fucking Alien. And then Chariots of Fire. So that beach running sequence set to Vangelis? He put that together. Oh, and he edited a little movie called Blade Runner too. So two of the most famous sci-fi movies ever made were cut by this guy. He also edited Yentl, which is pretty awesome. And GoldenEye, which is one of the best Bond movies ever. And he did the movie Entrapment, which I watched a bunch when I was a kid. But Alien and Blade Runner and Chariots of Fire alone put him up there.
Alvin Sargent
April 12, 1927 – May 9, 2019
(92!)
Writer. He wrote one of my all-time favorite movies, Paper Moon. And he won two Oscars, for Julia and Ordinary People. He also wrote Gambit, The Sterile Cuckoo, The Effects of Gamma Rays on Man-in-the-Moon Marigolds, Love and Pain and the Whole Damn Thing, Straight Time, The Electric Horseman, Nuts, the original draft of What About Bob, the original draft of Stephen Frears' Hero, and Spider-Man 2 and 3.
John Singleton
January 6, 1958 – April 28, 2019
(51)
He's still the youngest person to ever be nominated for Best Director. He was nominated at 24 for Boyz N the Hood, a masterpiece that remains one of the best films of the 90s. After that, he directed Poetic Justice, with Tupac and Janet Jackson, Higher Learning, Michael Jackson's "Remember the Time" music video, Rosewood, Shaft, Baby Boy, 2 Fast 2 Furious and Four Brothers.
Caroll Spinney
December 26, 1933 – December 8, 2019
(85!)
He was Big Bird! That's it. That's all you need. The fact that he voiced one of the most famous characters of all time, a staple of all of our childhoods, means he goes on this list. (He also did Oscar the Grouch too, FYI.)
Rip Torn
February 6, 1931 – July 9, 2019
(88!)
Rip is the man. No one's gone further off a pun stage name.
He started working in the 50s with some uncredited roles in Baby Doll and A Face in the Crowd. His first big supporting role was in Pork Chop Hill. Then he was also in King of Kings (as Judas), Sweet Bird of Youth (as Ed Begley's son), The Cincinnati Kid, Francis Ford Coppola's You're a Big Boy Now, Beach Red, Payday and The Man Who Fell to Earth. He earned his only Oscar nomination in Cross Creek, playing the backwoods farmer that inspired the story of The Yearling.
One of his most famous film performances is in Albert Brooks' Defending Your Life, in which he is just fantastic. He's also in Down Periscope, a movie I watched a bunch when I was ten. He voices Zeus in Hercules. And he's probably best known as Zed in Men in Black for people around my age. Though some might also know him best from The Larry Sanders Show, where he's really funny. He's also in The insider, The Insider, Wonder Boys, Welcome to Mooseport (that masterpiece), Forty Shades of Blue, Marie Antoinette, Bee Movie, and most recently on 30 Rock. Oh, and of course, the masterpiece Freddy Got Fingered, as Tom Green's father, aka the 'Daddy' in 'Daddy would you like some sausage?'. I'm sure he always thought of that role very fondly.
And, of course, who can forget his most famous late career performance, as Patches O'Houlihan in Dodgeball: A True Underdog Story, in which he delivered one of the most immortal lines in the history of cinema: "if you can dodge a wrench, you can dodge a ball."
He's also got one of my favorite celebrity arrests of all time, in which he was drunk at 2am and carrying a gun and broke into a local ATM vestibule. And his mugshot is just a real hall-of-famer:
Now, most people would consider that an ignominious end to an entry with such great performances on it, but to me, that's what makes him a fucking legend.
Agnès Varda
May 30, 1928 – March 29, 2019
(90!)
Oh, Agnes. She had her big resurgence a few years ago with Faces Places, getting to go to the Oscars and getting a whole new generation of people interested in her work. Her most famous film, for me, is Cleo from 5 to 7, which is really great. She also made a lot of documentaries, directed films like Le Bonehur, The Creatures and Vagabond. And she was also married to Jacques Demy, which is pretty cool.
John Witherspoon
January 27 ,1941 – October 29, 2019
(77)
What a great actor. Most famous, I'd think, for playing Ice Cube's father in the Friday films. But he was also the voice of Granddad in Boondocks, and was also in Bird, I'm Gonna Git You Sucka, The Five Heartbeats, Boomerang Bébé's Kids, Fatal Instinct, Bulworth, Little Nicky and Soul Plane.
Jerzy Wójcik
September 12, 1930 – April 3, 2019
(88!)
Cinematographer. He's really only here for one reason, which is that he shot one of the most gorgeous films ever made: Ashes and Diamonds. It's one of the great films of all time and he's responsible for the beautiful images in it.
Franco Zeffirrelli
February 12, 1923 – June 15, 2019
(96!!)
Great director. He's best known for Romeo and Juliet, which remains the best straight screen adaptation of the play. He also directed Taming of the Shrew with Elizabeth Taylor and Richard Burton, Brother Sun and Sister Moon (for which Donovan did all the music), the remake of The Champ with Jon Voight and Faye Dunaway, Endless Love, La Traviata, Otello, Young Toscanini, Hamlet, Jane Eyre, Tea with Mussolini and his final film, Callas Forever.
– – – – – – – – – –
2 responses