Fun with Franchises: Harry Potter and the Sorcerer's Stone (2001), Part IV — "It's Not Over Til Somebody Gets Inked"
Today we continue with another entry in our Fun with Franchises series, Harry Potter and the Sorcerer's Stone (or Philosopher's Stone, for those of you whose country doesn't have to have the final say on titles and blatantly disrespects authors like that), part four.
In case you don't know how this works — a while back, I decided to rank my favorite Disney movies and rank my favorite James Bond movies. And the Disney ones were mostly straight synopses and not too much fun, but when I got to Bond, I enlisted the help of my friend Colin (whose blog is TokyoRemix.com. Fuck yeah, promotion!), who knows everything about the Bond franchise that I do not, for those articles, and along the way, learned how to have fun with it. And, by the end of the Bond articles, we were having so much fun that I said, "Man, we have to do this again with other stuff." Because I spent about a straight month and a half putting together those articles. That's how much time and effort actually goes into something like that. And not once did it feel like work. It was so much fun that I knew, as long as we were doing it for comedy purposes and able to riff off of each other — we could do pretty much any film and it would work.
And very quickly, the first ones you come up with are the major franchises, because those are not only the most fun, but also the most universally known. Everyone's gonna understand all the jokes we make (well… most of them. Some of them might be limited to three people) about them. So that's what we're doing. And if you're gonna have fun with franchises, it wouldn't be right if you didn't franchise it. Also, just so we're clear, this is all for parody. We're just messing with them because we love them.
And that's Fun with Franchises. Right now, we're doing the Harry Potter franchise, and today is the fourth and final part of Harry Potter and the Sorcerer's Stone.
We begin part IV in the dorms. Harry tells Ron and Hermione about Voldemort.
They should have held this shot for like forty seconds and had the guys in the painting playing poker while they talked.
How awesome would that be if they had like a wild west poker game and one of the guys got mad about his bad beat and shot the other guy.
Man, the things we could do with ten hours of this universe…
He thinks Snape wants the stone so he can give it to Voldemort and help him return.
"And to think – I've been worried about my potions final."
No you haven't. You don't do schoolwork.
You know she started studying for that potions final back in February.
"Nah, don't worry about that shit. Voldie fears Dumbie. Long as he's here, we cool."
Cut to Dumbledore leaving. (Basically, though, right?)
Colin:
Note that everyone in this shot looks normal except for the one kid in the middle of the background, whose robe is flowing out behind him with Michael Jackson sparkle. I wanna chill with THAT kid.
Hee-Hee(who must not be named)!
Harry's scar keeps burning.
Colin:
Which is weird, cause it usually only burns when he pees. But hey, lesson learned. Next time, you'll use rubber.
Maybe double fisting vodkas at nine in the morning isn't the best thing to do on a school day.
I want a castle. For stuff.
And somehow Harry figures out what's going on out of nowhere. Not that this is anything new, it's just – they're 11.
Also, the idea of a person under the age of 12 walking around with their tie undone like they're Sinatra about to croon with a scotch in their hand — fantastic.
How did that one tree get all the way out from the forest? And it got murdered, too. So now it's just there, as a warning for any of the other trees who want to try some shit.
Harry realizes the dude who sold Hagrid the dragon egg knew he wanted a dragon and did it on purpose to find out about Fluffy. Turns out, Hagrid told the dude how to calm Fluffy – play a bit of music and he falls asleep.
You think Hagrid would have made it all the way through Hogwarts had he not been expelled?
I'm serious — this man can barely read. How was he gonna pass his O.W.L.s? Shit — how was he gonna pass Ancient Runes?
Have we gotten into this specifically at all? I know we were talking about how Hogwarts students don't really get a basic education unless they were raised muggle, but have we gotten into what grades at this school are like?
Do grades even matter? Can you fail out of Hogwarts? Seemingly everyone gets jobs after they graduate, so I can't see how grades matter. But when you're there, what exactly do grades mean? If you fail your O.W.L.s, do you not get to go onto the next year? Or if you fail, do you just fail and they go, "Well I guess you're not that good in that subject"? I don't see many consequences for failing. What happens to wizards who are failures? They can still do magic, only badly? I'm fascinated by how grades work at this place. There's no way they're just gonna pass a kid who can barely read along. There's no way.
Maybe Tom Riddle did Hagrid a favor. It had to be said.
Hey – hey guys – hey guys – guys, guess what I love?
Colin:
Rear projection.
There's a ghost in detention.
There is a ghost. In detention.
In detention. There is a ghost.
I love this.
Whose facial expression is best?
Anyway, they need to see Dumbledore. But Dumbledore is gone. He received an urgent owl from the Ministry of Magic and is out of town.
Isn't it great how that works? Just like a noir.
He knows 'bout that Philosopher's Stone.
"What you know bout some Philosopher's Stone?"
She says the stone is perfectly well-protected and tells them to go back to their dorms. Which is actually great plotting. That's how you set up something like this. They know shit's gonna go down, and she needs to be like, "Nah, shit's fine."
It's also funny, since that shit is NOT well-protected. But we'll get to that in a minute.
(Also, you'd think maybe they'd look into giving it some extra protection or something, now that students are talking about it. Maybe.)
"All right, now what the fuck we gonna do? We gotta stop Snape. So I guess we should—"
"Good afternoon."
"Now what would three young Gryffindors such as yourselves be doing inside on a day like this?"
Is it well known that Gryffindors prefer the great outdoors?
That slight twitch is awesome.
"You see – what had happened was…"
That is the correct response to "What had happened was…"
"Don't you fuck with me, long hair. I am up to something. I'm about to go fuck your mother."
Snape:
Funny you should say that…
"Motherfucker, I was just telling you to go out and play. Jesus christ, man, settle down."
Though what he actually says is pretty good. "People will think you're – up to something." Which is a nicely written line in a nicely written scene.
(I'm having so much fun with the facial reactions in this one. This thing is a godsend for facial reactions.)
"That wasn't Snape laughing at me, professor, it was God."
"Now what, schmuck face?"
Jesus Christ. That's not a good look. That's the kind of look you have when you're about to make a bad decision.
Harry says they're going down the trap door – tonight.
Lube up, Hermione. It won't be easy.
That's right, I went there.
That's not a slightly darker black turtleneck, Harry.
Oh no… a frog. Our plan is fucked.
"Oh, y'all motherfuckers didn't know I was here, did you? In my jammies."
Colin:
This was a legitimately sinister moment. Neville's waiting for them in the tall armchair the whole fucking time like the bad guy reveal at the end of a movie. "Yeah, it was me all along!" And those pajamas that scream, "My parents were brutally tortured and reside in a mental institution to this day."
We all have a pair of those, don't we?
Though sometimes they're hard to differentiate from the "I was touched by my uncle and kind of liked it" pajamas.
Those are purple.
"You motherfuckers were sneaking out again. I ain't letting you do that shit. You cost us enough points, and I had to suck dick for three days just to make up for what you motherfuckers lost us."
Narrator:
He did.
"Seriously, I'll fuck you up. I don't care, I'm ready to die!"
Colin:
So was Biggie.
"Look, Neville – I can't take you seriously, when you're wearing those… underwears."
"Dickus Removus!"
"Well jesus, Hermione, you could have just knocked him out or something. You didn't have to cut off the guy's dick."
Like a fucking gunslinger, too.
What a boss move that was.
"Oh y'all motherfuckers didn't know I could do that, did you?"
"GO-D DAMN! I'm sexually aroused now!"
"Fuck it, leave the body."
"That's right, son! West side! Ooh OOH!"
Colin:
Aw, Biggie.
Biggie got shot a couple miles up the road from where I live. Ironically, there's an L.A. Fitness like, right up the block from it.
Lions and tigers and bears. (Oh-my-one.)
Security flaw #1: Maybe if half the staff knows these kids know about Fluffy and the Sorcerer's Stone, maybe invest in something a little more secure than a fucking padlock that can be opened with a simple Alohomora charm.
Somebody beat them there.
Security flaw #2: Maybe have someone come by to check on the three-headed dog once in a while. You know, like maybe Hagrid. Who can control the fucking thing.
(Also — what's with monsters in this movie that can be controlled through very simple, childlike means?)
Gotta move that shit so you can get down.
(Just think of it like 70s bush, you'll be fine.)
What does it say about me that the first thought I had with this image was to make a Tarantino "trunk shot" joke and not a "You can see up Hermione's skirt" joke?
Colin:
That you might like toes more than hoes?
Hermione's head looks like it's sitting atop a Leg Lamp.
So the harp had a timer on it? How's the person who set it gonna get back up?
"Does it seem a bit – quiet to you?"
WHO THE FUCK DOESN'T NOTICE THAT A GIANT THREE-HEADED DOG HAS JUST WOKEN UP DIRECTLY IN FRONT OF YOU???
Seriously, wouldn't you keep one eye on that motherfucker at all times?
Too easy.
WHY WOULD YOU TOUCH IT??
Situational awareness, people.
Fluffy doesn't seem to like anyone.
What happens to Fluffy after this? They kill him, right?
Wow… lucky all these suspiciously creepy vines broke our falls.
Devil's Snare, aka The Rape Plant.
Colin:
Okay, I think this is my department. I may not be into it, but I know all about tentacle rape. I live in Japan.
This is the equivalent of, "I'm not a doctor, but I play one on TV."
I want there to be a situation where people need to know about tentacle rape, and you step out of a crowd like, "Excuse me…"
Is there a pamphlet on that? "Tentacle Rape and What You Can Do to Prevent It."
Yeah…
In Japan, this scene goes on for an extra twenty minutes.
Colin:
It's not over til SOMEBODY gets inked.
Hermione says it's Devil's Snare and if they don't relax, it'll kill them faster.
"Oh great! Kill us faster! Now I can relax!"
Facial expressions.
Game. Granger.
"Motherfucker, won't you listen to me? Shut the fuck up and stop moving."
"You stupid fucking Weasley."
Devil's Snare hates sunlight.
"My vagina can do that too."
You'd think I'd post another security flaw here, but I'm not. That's actually a decent security measure. A little simple, but let's operate under the assumption that it's one of those things you don't expect most people to know. Adults or something – figure they forget it once they graduate. Like if you went up to an adult with a trig problem. They don't remember that shit and wouldn't know what to do fast enough. So I'm okay with that as a baseline security measure right past the trap door.
Next room..
Look at this fucking key party.
Security flaw #3: Why the fuck would your only security measure for a room be to have the key flying in the air with a bunch of other keys? Plus you have a broomstick floating there – it's clearly designed for Harry to use his Quidditch skills to get past it. It makes no sense at all.
Colin:
So for the first obstacle, we have Deus ex Hermione to get us through, and for the second challenge, we have the ONE thing that Harry knows how to do. I don't think I've mentioned it yet in these articles, but until now, we still haven't seen Harry use a single spell. Some fucking wizard.
Security flaw #4: Why have this door unsusceptible to Alohomora and not the other one? YOUR SECURITY DESIGN IS FLAWED.
This is like when Nicolas Cage went to steal Eleanor.
Colin:
I do this with a lot of automobiles.

So I've stroked a few thousand cars, who hasn't? Who hasn't?
There, that's the key.
Security Flaw #5: Why the fuck would your key NOT look like all the other keys? Defense Against the Dark Arts… how about defense against anyone with a fucking PULSE?
Colin:
I feel like you attacking this is like me attacking a Roger Moore Bond movie. Cause ultimately, this was for ten year olds to read, too. But I remember how I felt when we discussed Roger Moore, and in that spirit — screw you, JK Rowling, fix your shit.
I also love the assumption that Snape has already done this and has gone through all of these traps. And not that he helped set them up and knows how to circumvent all of them.
Angry keys.
I don't get it. How is this a security measure? They're just keys with wings. All they're doing is annoying you by flying around you. This isn't really stopping anyone. It's more of an annoyance than anything.
"Catch the key!"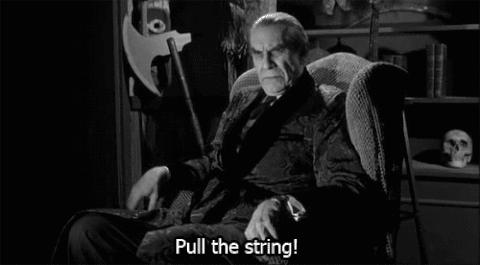 All right – if you caught a bird – why would you expect to be able to throw it at someone and have them catch it before the fucking thing flew away? This is baffling.
Colin:
Girls, from my experiences in seventh grade gym class, have nearly perfect coordination. Then again, my only other memory from seventh grade gym class was when Taedra was pantsed and happened to have been wearing a thong. Good times.
See, what they should have done here was have a serial killer show up from the other side. Then they'd get all white girl nervous and shit, fumbling around and dropping it. THEN it'd be a security measure.
Colin:
The best part about that is, you say "white girl nervous" and I know EXACTLY what you mean.
Anyway, next place.
Wizard's Chess?
Wizard's chess.
This one I'm torn about. In a way, it's an interesting tactic. Make someone unable to pass without playing a game of chess against bewitched pieces. Problem is – couldn't you just blow them all up and move along? It seems like it's only gonna stop kids from coming through there. Voldemort could just blow the fucking things up – or, you know – fly over them.
Colin:
That, and it's so great that we randomly get to do something that Ron's good at. In fact, it's the only think I can imagine Ron being useful for, unless the whole room was full of food and they had to eat their way to the other side. He's fucking USELESS for this whole franchise, isn't he? He's just the moral support for Harry. Good thing he's a chess grandmaster for this movie, even though we NEVER hear about wizard's chess again.
(They cut out the scene where a Death Eater is at a wizard's chess tournament and gets a Dark Mark at the bottom of his glass.)
So now they're gonna be the pieces. Because naturally there are just the right amount of spots for them.
Hermione asks if this is gonna be like real wizard's chess.
I sincerely hope the next seven movies are as good for facial expressions as this one is.
Colin:
So in their struggle to save the day, Ron sacrifices a piece to see if they'll get beat the fuck up instead of actually trying and taking one of theirs. What's it matter if it's like real wizard's chess or not? You have to win either way, and now you're just down a piece.
Also, now you have to play and not get your friends murdered. Which puts you at a disadvantage, if the proper move is to lose the piece that Harry represents.
Also, what if Harry's spot is gonna take another one? How does he destroy a big metal chess piece with his bare hands?
Anyway, then a montage of shit blowing up and the game progressing.
Why not make a run for it right now?
Ron's gotta sacrifice himself so they can win.
"OPTIMUS!!!"
Oh, wait, wrong franchise.
"You can't do that!"
"Bitch, don't make me get off this horse! The fuck you think this is…"
Colin:
Why is he on the horse in the first place? So he can marshal the troops or something? Harry and Hermione had to take the empty spaces, but Ron could theoretically be chilling on the side. Couldn't he just get off now and let the horse take the hit for him? None of this makes sense to me.
Shut her up REAL FAST.
"Yippee Kay-yay, motherfucker."
Walken fingers.
It didn't even hit you! It stabbed the horse. Stop being so unconscious.
Reaction shots are the key to "oh my god my future fiancé might have just been murdered."
"Don't move! … We're still playing."
"Checkmate, motherfucker."
I speak inanimate object. That means, "Good game."
He's fucking fine. All he did was fall off a fucking horse. He'll be fine. Reeve him alone.
Harry's gotta go on alone.
Why? No idea. That's what the story dictates.
Hermione tells him he'll be okay. He's a good wizard.
Is he, though?
"I'm not as good as you."
Yes. Compliments. Compliments will make those knickers drop.
"Me? Books, cleverness… there are more important things."
Like getting that DICK!
Anyway, here we are – the final showdown.
Da na na na. Da na na na na.
Colin:
So he's going by himself — which I guess I get for thematic purposes. But let me return to this when I get to my biggest gripe of the ending.
How many movies feature Harry walking off to presumably his own death?
Professor Queerback?
That's some real deep cover shit. How many years do you think he had to pretend he had that stutter?
This is the first movie, so this is the only time one of the main teachers/villains isn't played by someone you automatically recognize from other things.
"You? It can't be!"
Why do they always say that. Who gives a fuck if it "couldn't" – he clearly fucking is! So how about we roll with that development.
And now Queerdall explains his plan.
It's written like a Bond villain scene too.
"At the Quidditch match — Snape tried to kill me."
"No – I tried to kill you! And if Snape's cloak hadn't caught fire and broken my eye contact – and it wasn't for you kids, and that damned dog! …"
They literally work their way through everything. Queerble says he knew Harry was a danger to him after Halloween. ("You let the troll in!" "Snape got hurt trying to stop you!" "You came into my room at night and sucked my dick while I was sleeping!")
Revelations galore!
Now Queerill wants to know what the mirror does.
Good thing we had an extended scene earlier, perfectly explaining its use.
But how does he get it?
*Phantom voice* "Use the boy!"
We got some Smeagol shit going on here.
"What the FUCK?"
"ARE YOU READY TO ROCK?!"
Why not just run away?
This is weird. He tells him to come over to him and he does. And now he's like, "I can't figure out how to work this mirror. Do something." What the fuck do you expect him to do? He's an eleven year old boy. This isn't Thailand.
Motherfucker's got the stone in his pocket.
Which – how does THAT shit work?
A wink is a surprisingly good way to get out of explaining shit.
Maybe not do that when the other guy is watching your every move.
The voice wants to talk to Harry.
Which you can do without being uncovered.
Cuato!
He has a nose now.
Looks kind of like the thing in Prometheus.
Definitely not like Ralph Fiennes.
Somehow this is the appropriate reaction.
Great shot.
Now might be a decent time to explain how this shit happened — Quirrell was in the forests of Albania, as we all are at some point in our lives. He was apparently out looking for whatever remained of Voldemort after he disappeared, and ran into Voldemort. And Voldemort, even in fetus form or whatever it was, took possession of him. And also somehow made him a horcrux, which is interesting, since I don't see how murder was involved with it at all, but the book lists him as one, so we go with it.
So Voldemort's been part of his head for the past year, trying to get the stone and attain immortality, which he also kind of has from the horcruxes. Seems like another logic gap. But anyway, none of this is explained here.
Also it doesn't explain why he was using a fake stutter all this time. Did he come back from Albania with the stutter? I don't get the timeline on that.
Did no one find it weird that you came back from Albania and always wore turbans, had a bigger head and started stuttering? A lot of shit just slides at this school, doesn't it?
Yeah, now you run.
Did you just have that ready? Because you just snapped. Is there a VFX guy doing this or something? Snapping isn't magic.
That set actually looks okay with the fire.
Dude, you can just run through that fire and be fine.
Or, you can DANCE into the fire.
Colin:
Just Walken right in. 
Naturally Voldemort wants Harry to join him. Because he won't find out that Voldemort wants to kill him until book four.
You think in the Special Editions they release in twenty years when Rowling writes prequels are gonna digitally add in Ralph Fienne's face and voice?
(Note: Took her less than four years to write prequels.)
He says he can bring back Harry's parents if he gives him the stone.
He did just try to kill you, murdered your parents, killed a unicorn which is apparently one of the most unforgivable things you could ever do and led to thousands of deaths, but he seems legit here. I'd trust him.
Is this where he slips on the ring and sees the Eye?
Why would you pull it out of your pocket? Moron.
Dude, Radcliffe, how stoned were you for this scene?
"You LIAR!"
I think that's gonna be a no.
"Kill him!"
You'd think you'd try that sooner when someone makes promises to you. He literally just called him out on an inconsistency and the dude's like, "Kill this fuck!" Why should he trust you at all when you're shouting to kill him at the slightest chance of a negotiation?
"How about you join me? We can be great you know?"
"I don't know…"
"Kill him!"
"Hey man, calm the fuck down. I was just saying, 'I don't know… what kind of medical do I get?'"
"Oh… uhh…"
This is completely incongruous with how he should be able to move and how Death Eaters fly in the later films.
This shot usually ends with whatever the person is reaching for being used to stab the other person.
The weird thing is that his entire goal is to get that stone, so the fact that he's solely focused on killing Harry belies everything he's done for the rest of the film.
Humorously enough, there's gonna be a visual callback to this (sort of) in seven movies.
I don't get it – so he can touch Harry, but if Harry touches him, THAT'S when it works?
"I have – the power!"
You might want to get that looked at.
I hope that wasn't his jerkoff hand.
Somehow, me being able to see the prosthetics on his face here is less annoying than the CGI in that troll scene.
He's literally murdering a dude with his bare hands.
If that doesn't get you laid, what will?
What's the teacher mortality rate at this school?
High, I'd think.
You think he thought his life would end in the dungeon at Hogwarts?
He never saw Venice.
But I guess… Albania works?
"Oh shit, man, that hurt like hell. And now I'm turning into dust. Fuck, I guess I'm dead now. Well, might as well try to grab the kid one last time." — this guy
There goes that suit.
Colin:
He chose…poorly.
Filch has to clean that up, doesn't he?
Where'd they find this stone? How'd they discover it makes you immortal?
And again, why'd you give it the worst possible security you could give it? Have Dumbledore put it in his fucking pocket. Who's gonna get it then?
Motherfucker don't know 'bout no horcruxes.
Too bad Shakespeare never wrote a soliloquy where someone walks up behind them slowly during it and stabs them.
Hey, you guys remember The Mummy?
Is now a bad time?
Jesus — he looks like Willem Dafoe in Platoon.
What did that accomplish? One last fuck you? I can accept that.
"And I'm out this bitch!"
He is actually ghosting.
Quite literally – Harry Potter and the Philosopher's Stone.
Get well cards? Seriously?
Candy? Why the fuck would you give him candy? He never gets candy in any of the other movies.
I like to visit hospitals, motherfucker.
"What happened down in the dungeons between you and Professor Quirrell is a complete secret. So, naturally, the whole school knows."
How is the death of one of the professors a secret?
Also, how did they find him? Did Hermione carry Ron out of there like Bubba? Or did she leave him like she should have and went and got actual help? Because that involves going back through the keys that are trying to attack you, the rape plant you had to climb back up into and then presumably found some way to jump up from back through the trap door where the giant dog was waiting to attack you.
I think I'm calling bullshit on all of that. Because there's really no way the professors just knew some shit was happening down there and went to look. No way they were found until morning, when they discovered Neville's body and the three of them went missing at roll call.
I love Richard Harris.
Colin:
So did Joaquin Phoenix.
So did the Guinness company.
Dumbledore tells Harry the stone has been destroyed. He had "a little chat" with his "friend Nicholas."
Dude, I'm Italian, I know what that means.
"Now about the matter of compensation…"
*zip*
Dumbledore explains that Harry got the stone because only a person who wanted to find the stone but not use it would be able to get it. Uhh… okay. But that mirror put it in his fucking pocket.
He also explains that Queerbell couldn't touch Harry because his mother died for him, and that amount of love makes Voldemort unable to touch him.
Until the story deems it necessary for him to, though.
This is a nice moment. Dumeldore eats a Bertie Bott's Bean, after saying he had a vomit flavored one as a boy and lost his taste for them.
"Alas… earwax."
"So… are we gonna discuss what happened last night?"
"You mean when I woke up from the chess game and you were sitting on my face?"
"Uhh… yeah."
"Harry! We weren't talking about anything in particular!"
Oh yeah… this fucking scene.
There's the two baddest motherfuckers at Hogwarts. (And Dumbledore, too.)
It's time to award the House Cup.
In fourth place – Gryffindor, with 312 points. (This is gonna be important in a moment.)
In third place – Hufflepuff, with 352 points. (Why all 2s?)
In second place – Ravenclaw, with 426 points. (Who awards single points?)
Colin:
Sometimes shit is worth 17 points. There's no real explanation.
Hermione don't give no fuck about no Ravenclaw.
In first place – Slytherin, with 472 points.
Unimpressed.
This clap is amazing.
Though I am curious how this points system works. Since the professors are the heads of the houses, and they can straight up game the system for their house. Are they held accountable? What if one professor was like, "You know, you have nice tits, I'm gonna award you seventy points"? Does the school just know that points were awarded? And seriously, what if they did that? That seems unfair.
But anyway, this clap is great.
"Oh, but wait, bitches…"
Dumbledore's got some last minute points to award. Because what better to do than rig a competition based on merit and hard work?
"To Miss Hermione Granger – for the cool use of intellect when others were in grave peril – 50 points."
"To Mr. Ronald Weasley – for the best played game of chess that Hogwarts has seen these many years – 50 points."
"To Mr. Harry Potter – for pure nerve and outstanding courage. I award Gryffindor house – 60 points."
They're now tied with Slytherin, because fuck arbitrary.
"Finally – it takes a great deal of courage to stand up to your enemies, but a great deal more to stand up to your friends. I award 10 points –"
I never understood this insert. Is it presumed that she's the one who told Dumbledore about this because she's the only one who gave a shit enough to find out about it?
"To Neville Longbottom."
I'd make fun of that, but it's actually quite touching. It's a nice little moment. That said – shouldn't he award him more than just the bare minimum to beat Slytherin? How come no one cried foul about this blatant rule change? It's like if David Stern (and believe me – if he could, he would) went, "I award Miami ten points for doing community service yesterday, so that game 7 loss is actually a game 7 win." Motherfucker, you can't just decide shit like that. Give them the points BEFORE the ceremony. Why you gotta spring it on them AS they're about to get the award?
I'd have that reaction too. That motherfucker's gonna eat someboday.
"Assuming that my calculations are correct –"
You dick.
"– I do believe that a change of decoration is in order."
Colin:
Hang on. I'm just checking your math on that. Yes, I got the same thing.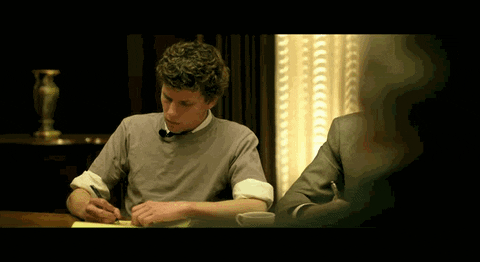 "Gryffindor wins the house cup."
I mean, damn – you actually just fucked over a bunch of kids in favor of some other kids.
Also, it's just a fucking cup. Someone else is gonna get it next year. Though maybe not, with Mr. fucking Gerrymandering over here. This ain't graduation.
Which – does Hogwarts do graduation? That must be funny. Having them have to sit there as people give boring ass speeches and shit.
Colin:
Gotta take off the robes and put on…different, better robes.
Not one person is celebrating with the black kid.
Anyway, congratulations, you win the trophy, time to get the fuck out.
Hagrid's got something for Harry.
Aww… they're dead.
I like how he subtly nods here, like, "Yup… that's them."
"Feels strange to be going home, doesn't it?"
"I'm not going home –"
"Not really."
I just stood up and spontaneously applauded. Slow clap, everyone. Good job, good game. High fives all around. Oh my god look at that I just started masturbating out of nowhere. That was the most brilliant moment in the history of cinema.
"What the fuck is he looking at?"
Wait, so he got burns on his hands? How does that work? I thought it only burned Quirrell. That's kind of fucked up, yet realistic. Your mother's love will prevent evil people from touching you, but it also fucks you up a little bit as well.
He didn't even wash his hands after handling coal before touching all those children.
Wave bye bye to Peter Jackson, kids!
And that's the end of the movie.
– – – – – – – – – –
Tomorrow, we have an as-yet undetermined article (or possibly none at all), on Saturday, we'll go over our favorite images from the film, and on Sunday, we'll wrap it up with our final thoughts on it.
On Monday, we start Harry Potter and the Chamber of Secrets, which we're all hoping is a code name for Cho Chang's vagina.
(See the rest of the Fun with Franchises articles here.)