Fun with Franchises: Harry Potter and the Chamber of Secrets (2002), Part II — "Scat Man Thomas"
What better way to start Fun with Franchises than with the king of all franchises (that we haven't done yet)? This is the highest grossing franchise of all time, and is without a doubt the main one I grew up with, so it made sense to start with it. Harry Potter is by far the one franchise that every single one of my friends and I could make jokes and references to and have everyone get those jokes and references. Plus it's just great.
I had so much fun with the Disney films and later the Bond films, I thought, "Let's just try this with everything else." Essentially this is us just watching these movies that we can talk endlessly about because we grew up with them and just cracking jokes and asking all these logical questions. It's all for fun and basically for parody. We do this because we love them.
And that's Fun with Franchises. Right now, we're doing the Harry Potter franchise, and today is the second part of Harry Potter and the Chamber of Secrets.
We open Part II with some of my favorite shots of this franchise:
I like how it's the same castle in all the films, yet it looks different depending on what tone they're going for.
These are our first shots of the back of Hogwarts. Why?
Colin:
Cause she got a FAT ASS.
*insert Al Pacino Heat gif*
This is where they waterboard undesirables. Or… teach herbology. (I guess…)
Lots of complex and unnecessary camera movement in this film. And yet — totally on board with it. Definitely more lively than the last one. Takes your mind off whatever questionable CGI it has.
And what exactly are those things on the roof? Lion snakes? Slytherindors?
What up, Professor Sprout?
Colin:
Her cholesterol levels, seemingly.
She's dressed like the fucking Oogie Boogie man from Nightmare Before Christmas. What is she wearing? Burlap?
"Who here can tell me about mandrakes?"
This is so British. British teachers are like, "Okay, motherfuckers, tell me what you think you know about some shit." American professors are like, "Look, write this stuff down and I'm gonna drone on about it and assume you're learning it."
Of course she can. She took a rally course.
Hermione says they can turn petrified people back to normal (maybe that's why Neville became so interested in herbology?) and have screams loud enough to kill people. This earns her ten points. Just so we're keeping track – that's the total number of points Harry and Ron got for taking down a fucking troll last year.
Also, foreshadowing much?
Though, way to keep Susan Bones in the mix. Apparently she still goes to this school and also has a dank ass weed hookup.
"That's right. Mandrake screams can kill a person. Now let's pick them out of the fucking ground!"
Colin:
That is the grossest fucking thing I have ever seen. And it's holding some weird plant thing, too.
This is how babies are born, right?
So what exactly is this exercise? Take them out of one pot and put them in the other and try not to die?
Herbology: The Auto-Erotic Asphyxiation of the Wizarding World.
Look at that kid in the back. Ever see someone and go, "That dude's a Slytherin and he's gonna get in politics because family connections"?
"Jesus. Longbottom again. Stupid bastard left his earmuffs off."
"Nah, he just fainted."
Colin:
I'm still waiting for something to explode in Seamus' face. I would totally support that running joke, especially if it happened at really inappropriate times, like in the middle of a battle. Just — Irish kid! BOOM!
I'm sure that would look terrific, coming from a British-run franchise.
"Oh, right-o. Well, just leave him there. He'll be fine."
That's teaching.
"Why the fuck are we doing this?"
Seriously, though. You're holding the plant version of John Leguizamo from Spawn.
"Don't look at me. I just read books."
Isn't it great that Susan Bones just pops up next to Hermione in these shots? It's like they had a quota for Hufflepuffs in this movie. And yet — haven't met a Ravenclaw yet, have we?
We seriously just spent an entire scene where NOTHING happens.
Colin:
We did, however, find out that Paralyz Heal is made of chopped up Oddish meat. Think about that the next time you buy 50 of them at the PokeMart.
You say that like it's a bad thing.
If they'd have kept going along this track, you'd have actually gotten recurring moments like this in EVERY movie.
Big fan of symmetry.
Scotch tape? Maybe a wand repair shop instead? Your father has a government job. There's no way they can't afford you a new wand. Just owl up Ollie and be like, "Yo buddy, I need a new one." And he'll be like, "Here you go. Dolphin cloaca and heartstring. Perfect for you."
Colin:
Side note: The name "scotch tape" actually came from an insult. Apparently, a customer complained that 3M didn't put enough adhesive on its tape and told a salesman to take it back to his Scotch bosses. It could just have easily been called Guido Tape.
They got liquor named after themselves too. A win's a win.
Should be using duct tape, Ron. WD40 outside too, just to be safe.
Nah, looks good. You'll be fine.
Colin Creevey, paparazzo in training.
Movie takes place in the 90s/200s, but that camera's straight outta 1940s.
Hey look, Dean Thomas got a close up. He sure as shit doesn't get much else in this franchise.
Colin:
I'd like to take this opportunity to say that for all the crap I give Rowling for being racially insensitive, she gave this character a reasonably neutral name. Could have been 'Scat Man Thomas' or something like that.
Are those potato chips? What the fuck are you feeding these kids?
I like this family's dedication to an alcoholic owl delivering their post.
Ron's got himself a Howler.
(Harry's gonna get himself one of those in a couple of years.)
Why thank you, Slytherin. I thought that was rather funny myself.
P.S. Are they really eating potato chips, donuts and apples for lunch?
Colin:
Drinkin' piss, too.
I think we figured out why Flint has such fucked up teeth.
"Ronald Weasley! How dare you steal that car! I am absolutely disgusted!"
Colin:
This is some wild origami.

I'd love to see a Japanese howler. I bet they look way better.
Is part of them blurred out?
"Your father's facing an inquiry at work, and it's entirely your fault!"
I'm curious about that — is he facing the inquiry because the car was seen, or because he has the car in the first place? If it's the former, then I don't see how it's a problem. Are you really gonna fire a guy because his kid is an idiot? If it's the latter, then I'm more interested. That's something I want to see developed more. All the stuff that you can charm to make work for you or make magical. And also the idea that people like Arthur Weasley have stuff that's not really kosher and are keeping on the down low. This is why that TV series needs to exist.
Weird that it opened as soon as it got there and didn't let him open it in the privacy of his own room.
Also, way to make the house elves' jobs harder. Having to clean up all those chip crumbs. I bet they fucking hate all of you. I mean, apart from the slavery thing.
"If you put another TOE out of line, we'll bring you straight home!"
No you won't. This is the only education he'll ever get.
I love the nod. That's great. That's power. Like, "She's gonna know if I don't say okay."
Also, all Howlers should be dictated by Samuel L. Jackson.
"Oh, and Ginny, dear, congratulations on making Gryffindor. Your father and I are so proud."
As if that was ever in doubt. Has any Weasley not been put in Gryffindor?
Oh, you thought you could keep your head down and get out of this. NOPE!
Colin:
Far too many things in the wizarding world are extremely public. You know that in real life parents wouldn't be allowed to yell at their kids in front of the whole school like that. And did she really stick her tongue out at him? Cause that's just juvenile.
This is the same room where she's gonna murder somebody in a few years.
And we've already forgotten about herbology. This was a great scene (after an entirely unnecessary one). Also weird that there were two unrelated scenes of screaming in a row and the editors were just cool with it.
Time for Defense Against the Dark Arts. The class with as great a track record as Cleveland Browns head coaches. (Sports people know what I'm talking about. The best part about this is that I wrote this years ago and it still works.)
This has to be bad direction. Why is he making a face in EVERY shot?
Also, is the kid in the background licking his lips?
This.
Colin:
It wouldn't be too hard to make a photo like this, and that has now become my goal.
My two goals in life, paintings-wise. One: a picture of the pope shitting in the woods. Two: a beautiful oil painting of a thumb tack that I'm going to hang in the most prominent place in my house. Then people can look at it and go, "Why do you have a painting of a thumb tack?" And I'll say, "Because it's so tacky."
I never said it was a good idea. I just said it was a goal.
Why do they keep putting Susan Bones next to Hermione? Redhead thing or just to imply that she has friends outside of Harry and Ron?
Colin:
She kinda reminds me of a girl who wasn't nice to me in middle school. I used to think up bizarre ways of getting back at her, like throwing cottage cheese at her. Shit like that. Totally would have been a Hufflepuff though.
Let's pause to appreciate this….
…
…
All right, I think we're good.
"I had a bad back… about a week back!"
Reaction shots are the key to comedy.
Time for Gilderoy Lockhart to teach them how to defend themselves against the foulest creatures known to wizardkind.
Reactions.
"Cornish pixies?"
Goddamn right, Cornish pixies.
And – go.
I like how Hermione's first reaction is, "No, not the books!"
"Fuck learning!"
"Cheese!"
They fucking hung a kid.
I like how amused Lockhart is by all this. Or is that supposed to be fear? Either way, I know they're playing this like he's incompetent, but I see this as a hilarious thing to do to students on the first day.
That's how you whack a motherfucker.
A Dr. Strangelove reference.
"You guys can handle it."
I love how they're clearly swatting at shit that's being added in post.
Why didn't you do that before?
That's a gunfighter face, right there. This chick can draw. She is routinely the most competent person in this entire franchise except some of the adults. But also most of them too.
"Why is it always me?"
A fair question at that.
Gorgeous.
Wood spent the summer developing a Quidditch program for them. (Because he peaked at Hogwarts. I'm telling you. This is all he has.)
Colin:
It's too early for this shit. Morning Wood is the worst.
Uh oh… Slytherin's here.
They're gonna have a rumble.
But nah, son. Flint's got a note. (Hopefully explaining those fucking teeth.)
Smartest guy in the scene is that guy on the end. Clocking potential threats. Shit goes down, that motherfucker's gonna be ready.
The note says they need the field to train their new Seeker. Who is their new Seeker?
"Oh, it's me, bitches!"
Colin:
Eagle-eyed viewers will have seen him in full view in the first shot of the Slytherins arriving. If you did, pat yourself on the back. You're a better Seeker than Malfoy.
"And that's not all that's new this year."
"What the fuck?!"
"Is that a kickstand?"
Colin:
These don't even look like brooms. The earlier brooms looked legit with the bare, wooden handles and the bristly bit at the bottom. What is this? Why is the broom part of it all stuck together and green? Is that a Slytherin thing? How about the smooth, lacquered surface of the handle? I know this all sounds like a complaint, but I'm actually sort of impressed that they've made that leap to an abstraction of the concept of a broom. It's sort of recognizable as a broom, but while you could take Wood's broom and actually sweep something, this is purely for flying on. It's sort of like how a Formula 1 car is technically a car, but the average person couldn't drive one, let alone use it for anything practical other than racing.
I like the idea of people making their hair look like that.
Nimbus 2001s. Gifts from Lucius Malfoy. (Shoulda paid for new fucking teeth.)
You can't even complain about the brooms (and illegal booster support), since Harry never purchases a broom for himself in his entire life.
"At least no one on the Gryffindor team had to buy their way in. They got in on pure talent."
Oh, snap, son!
"No one asked your opinion, you filthy little mudblood."
And the crowd just got quiet!
He just threw out the wizard equivalent of the n-word. Weird how it took him this long to say it. You know he's been waiting all his life to be able to say it.
Look at Ron, defending her honor!
(Which will actually become a recurring theme. The one thread that makes this relationship sort of make sense, visually.)
"Eat slugs!"
*record scratch* "You're probably wondering how I ended up like this…"
Unfortunately he should have used duct tape.
Colin:
Annnnd let's analyze this picture. Ron is pissed and trying to curse Malfoy. Okay. His wand decides that the spell — instead of coming out as a thin stream toward Malfoy — should be released backwards as a shotgun blast. Hermione's still thinking, "That is OUR word!" and Malfoy's making an appropriate face for the speed of the scene. My focus, though, is on the other Slytherin in the shot. Kid, whatever they paid you….it was too much.
Colin:
Jesus! No!

(Nailed it.)
Seriously now… with the faces…
He said "Eat slugs!" So… is that a spell name, or has Ron somehow figured out the nonverbal spell thing before everyone else has? Is this in the Standard Book of Spells?
Colin:
Best look goes to Angelina Johnson.

Another note on the names — this one isn't really Black, either. Though it's much more race-neutral than the one used in the original draft of the book, Deshawndra Dupré. Like several of the characters in this franchise, Angelina is played by two actors, and let me tell you, the other one's hotter. George Weasley knows what I'm talking about.
He didn't 'hear that', though.
I'd have spent many a Saturday night at Hogwarts doing the exact same thing.
Which – WHY ISN'T THIS A TV SERIES?! Wouldn't it be AWESOME to see them partying on the weekends? Party at Slytherin, party at Hufflepuff. People going back to the dorms to fuck, using clothing removal charms and shit. Hungover in the Great Hall the next morning? "Oh, man… I woke up in the greenhouse without my pants," or, "I can't believe I had to do the walk of shame all the way back from the dungeons!" There's material here, people!
Colin:
What if that was the only thing Hufflepuff had going for them? They're useless, but they throw a decent party!
They're totally the house with the weed. It's in the name. That's the one house that's most likely to have weed dealers and drug dens. There's no fucking way it isn't.
Did Hagrid upgrade his hut since last time? (Or did someone tell Chris Columbus they should maybe try something other than a medium shot for everything?)
What does he keep in the cages, exactly? Do I want to know?
Random spruce of blue in the shot. For like no reason at all.
Colin:
There's the saw Hagrid uses to cut his bread and the spoon he uses to — never mind.
One time, my family and I went out to a restaurant to eat, and there was an IHOP in the same parking lot, and as we were pulling out, there was a guy outside the IHOP who was at least 350 pounds, sick because he ate so much food, and we saw him throw up an entire onion ring whole.
Colin:
"And a bucket!"
"Who was Ron trying to curse, anyway?"
"Malfoy. He called Hermione a – well, I don't know exactly what it means."
Yeah, right. You can't feign ignorance of the magical n-word.
"He called me a mudblood."
This must be what it sounds like when people say Voldemort.
"What's a mudblood?"
Ron looks the way this guy Clint on my hall looked freshman year when he decided to eat the contents of an entire salt shaker at Late Night on a dare (but like, one of those dares no one's really trying to enforce and you're pretty sure was done because the person decided they wanted to do it).
This scene would be way funnier if Ron just blurted out what it really means right now while looking like that, mid puke.
Hermione explains that it's basically, well… "the m-word."
Harry finds out about pure-bloods, and basically how the Holocaust works.
Must be nice, living under the stairs a rock all these years.
This is the first real moment of humanity she gets. Everything in the first movie felt kinda forced and through the lens of 'goody two-shoes student'. This is legitimately very humanizing.
Hermione, you gotta accept him like this if you're gonna be with him. This is his sequin-jumpsuit, young-girls-in-white-cotton-panties, waking-up-in-a-pool-of-vomit, bloated, purple, dead-on-a-toilet phase.
Hagrid then gives a Lifetime speech about how there's no wizard alive now who isn't half-blood or less, plus there isn't any spell that Hermione can't do.
Yeah, especially Oblilvi…. oh.
Cue the inspirational music. And watch those panties drop!
Did I ruin the mood? I ruined the mood, didn't I? WELL I'M NOT THE MOTHERFUCKER THROWING UP SLUGS DURING THIS TENDER MOMENT.
Also, "The Motherfucker Throwing Up Slugs" is a great title.
Ah, wide shots. Somebody gives a shit in this movie.
This is what Harry's detention is. (One might rather be expelled.)
I want this to be my headshot.
Love the coloring in this image. And that fucking lion's mane in the painting back there.
Harry's hearing voices. As you do.
"Didn't you hear that shit?"
"… No."
Love Kenneth Branagh in this movie.
Hearing them again.
The voice keeps saying "Kill, kill!" like it's Arlo Guthrie at a military psychiatrist's office. (Somebody got that, right?)
Colin:
He just left Gilderoy to finish signing those last 27 eight-by-ten glossy pictures.
Everyone who is lost right now — shame on you. And Happy Thanksgiving.
That's right. Hug the asbestos. That'll do you right.
That looks kinda like the wall in the back of the room in The King's Speech (which, fun fact if you're unfamiliar, was also used as the set of a gay porn movie).
Why do these two magically appear every time shit goes down?
Well that's odd.
Colin:
Drip drip drip.
This is what the hallway sophomore year looked like outside that one bathroom.
Nah man, don't do that. You'll fuck up the sneakers.
Harry does a lot of stopping people with his arm in this franchise.
With that much water in the hallway, shouldn't most of those have drowned?
Yeah, reflections!
"The Chamber of Secrets has been opened. Enemies of the heir beware."
Hermione said out loud, as everybody read it in front of them.
"It's written in blood."
Let's see… Chamber of Secrets has been opened… blood…
Nope. Can't think of anything else that reminds me of.
Colin:
No, I guess it'll remain a mystery. Period. End of story.
Ten points to women who send out the "Chamber of Secrets has been opened" text every month when someone tries to booty call.
Nope. Still nothing it reminds me of. Nothing popping into my head right now, either.
Vaginal blood. Is what we're talking about.
In case you weren't sure.
Of course they only now notice this part.
You'd think the petrified cat hanging from the lamppost (did Ginny hang it up? That's some cold blooded shit to make her do, Tom) would be the first thing that caught your attention.
Of course everyone comes now. It has to be like that.
Colin:
Did someone snap their fingers and the whole fucking school showed up? Isn't it like the middle of the night, which is why Harry was leaving detention? Why is everyone there all of a sudden?
"What are you doing, Potter?"
"Mrs. Norris?"
Colin:
Doesn't the "Mrs." imply that she was married? Is there a Mr. Norris? Someone's gonna want to notify him.
I think we might be looking at "Mr." Norris. At least as far as the court of records is concerned.
"I'll kill ya."
I love Filch. You know he would, too.
I appear out of nowhere and know exactly what's going on, motherfucker.
He's out of breath, too. He and McGonagall were clearly fucking. Also, has everyone noticed how they really set up that relationship in these two movies? There's a look they give each other at the end — they may even be holding hands, too, or something — it's clearly visually establishing them as a couple. That shit disappeared real fast, didn't it?
Colin:
It begs the question. Did the filmmakers know exactly what was going to happen? Cause the movies were coming out not that long after the books were, so at this point, the books were only like two years ahead? Dumbledore being chummy with McGonagall is clearly not a romantic thing, but we can only say that now — when they were making the films, did Rowling sign off on everything, or were they just doing little subtle things like this that then don't make sense later and not telling her about them? If they didn't know what was going on in the rest of the series, it'd be awkward. "Okay, Ms. Rowling, we're going to throw in a scene where it looks like Dumbledore and McGonagall are sort of together in an ambiguous sort of way. Are we…right to do that?" "Yeah, don't do that."
She must have had to sign off on everything, since it was her script note that said Dumbledore was gay. Or at least, she gave them notes on everything. All this shit has to do with the director and how he's visually setting up the relationships. So this is stuff entirely done by the films. This is after Rowling has given her thoughts and suggestions. It's all stuff that wouldn't be covered in the script so it wouldn't have been shot down, which gives them license to do stuff like this, because what the fuck do they know?
That takes kind of a long time to write. Weird how no one saw this and yet the entire school was on hand to show up at a moment's notice afterward when Harry found it. Seems like the kind of thing you'd do way late at night, like Banksy.
"Everyone get to your dormitories immediately."
Look at Lockhart. That pose.
"Except you three."
It sounds like he's making this up as he goes along. "Everyone go home…. but you three… you three, stay here, I guess… and someone call up Denmark… they might know some stuff."
Motherfucker knows everything.
Colin:
It's always those three. Maybe Rowling could've written in a chapter where Seamus Finnigan finds something weird for once. Or maybe Dean Thomas. A little affirmative action.
It'll never be them, because they're always out by the Quidditch pitch getting blazed in the bleachers. You know Seamus and Dean would be friends like that, too.
Scatman and Finnigan. A buddy cop show. Or a P.I. firm.
"Too bad I wasn't there. I could have saved her from being petrified."
Great series of shots.
Filch says Harry did it. Sprout looks like she has a mini sorting hat sprouting from her head. Or she's wearing a goddamn fish tail.
"Hang on, hang on. I never touched that pussy!"
"Perhaps they were simply in the wrong place at the wrong time."
"What the fuck did he just say?"
"However – I think we should torture him anyway."
Yeah, that's the Snape I know.
Snape says he didn't see Harry at dinner. Lockhart explains Harry was with him, answering fan mail. Hermione says that's why she and Ron went looking for him. They say they were heading back to the common room when they found Mrs. Norris.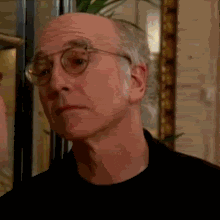 "Innocent until proven guilty. Motherfucker."
Something that happens approximately never in this world.
"Yeah, yeah, whatever. I still say we should torture them."
"Meanwhile – watch out."
That's seriously all he says. He "recommends" caution. That's his plan of action.
Colin:
He's starting to sound more and more irresponsible. He's not the infallible old sage we all thought he was. How about knowingly hiring a fucking moron to be your Defense Against the Dark Arts professor? Unless there was no interview, in which case, doubly irresponsible. And then the stuff we find out about later — not the gay thing, the other stuff — is just….damn, man.
It's weird — Richard Harris's Dumbledore was more nice old man who doesn't seem to really know what's going on even though he totally does know some stuff. Michael Gambon's Dumbledore is more — "I know everything, I know more than you, I'm aware of all that's going on, and I'm eight steps ahead of all you motherfuckers."
No joke, outside of that scene later on with the invisibility cloak, Dumbledore is mostly a useless headmaster for the rest of this movie. How do you not find the Chamber of Secrets? I mean, really. It's like a thousand years old and the school has always been the same size. They took some very weird angles at the start of this franchise. Which only serves to make Azkaban an even more impressive achievement.
But seriously, at what point do you decide, "Let's hire this incompetent prick to be our Defense Against the Dark Arts teacher"? You know he can't do shit, otherwise you wouldn't have given him the look. So what made it a good idea to hire him in the first place? You must really not want your most trusted ally to have this job. You'd probably be better off with Hermione teaching the class.
Colin:
These staircases seem to be a major design flaw. They just change at random? What if you're in a hurry, and the stairs say, fuck your plans, and just change? Why would you make stairs like this on purpose?
I feel like the staircases can sense indecision. If you're a badass, the stairs don't move. But if you're a nervous little fuck, then they're gonna mess with you.
Jesus, with the unnecessarily complex shots. Though I guess this is better than the first film in that regard. I'd rather these than those fucking first film shots, up close, with no spatial explanation whatsoever.
Maggie's trying to teach some shit.
Her classroom looks different now too. I'm also pretty sure this is the last time we see her classroom in the franchise.
Ever want to drink from your pet bird?
Yeah, this'll end well.
Can you transfigure someone who's already transfigured?
Colin:
You don't see Ron undo the spell, so you have to wonder if there's some Ctrl-Z spell to undo botched transfigurations, or if it's a spell that returns shit to its true form. Like, if you had three different dogs and they were all transfigured into identical objects, could you return them to their original states successfully? Or would you just transform them at random and hope the chihuahua didn't end up a St. Bernard? Cause if there was actually a spell that transformed something back to its true, original state — and if there was, it would probably be used shortly after this scene — wouldn't Pettigrew wind up on the desk?
The O.W.L.s for this class must be interesting.
Also, how come transfiguration isn't used more as a battle tactic?
Well, there's your answer.
Colin:
Who wants a fuzzy fuzzy navel?!
Hermione ain't got time for this nonsense. She wants to know about the Chamber of Secrets.
Maggie sees that everyone clearly would rather know about that. So she tells them. Because she's the second biggest badass at Hogwarts.
Also, do they just not ever learn this skill, then? Because I feel like, in my high school, if we glossed over a topic the day it was supposed to be taught, we just never learned it. Ever.
Here are the bullet points: Hogwarts was founded over a thousand years ago by the four greatest witches and wizards of the age – Godric Gryffindor, Helga Hufflepuff, Rowena Ravenclaw and Salazar Slytherin.
Colin:
Hey, Maggie Smith! You tried really hard not to say 'Slytherin' like an asshole this time. I could tell. Gold star.
Three of them got along great. One did not. Slytherin wanted to be more selective about who got in. He wanted to restrict magical learning to pure bloods only.
"That means none of you."
"Fuck you, Malfoy. You wouldn't know what to do with my pussy."
Also, check out wizard Cameron Crowe in the shot above this one. Or maybe that's wizard Bruce Bogtrotter.)
And while we're here — why is everyone just cool with Malfoy's casual racism?
Slytherin, unable to sway the other three, left. However, according to legend, he built the Chamber of Secrets within the school, and sealed it upon leaving, until the time his heir, the heir of Slytherin, returned to the school.
The heir would be the only one able to open the chamber and unleash what was inside, thereby purging the school of all the non pure-bloods.
So this is like The Mummy.
"Naturally the school has been searched many times."
Naturally.
"No such chamber has been found."
Of course a couple of twelve-year-olds are gonna figure it out, though.
And the thing within the Chamber is something that only the heir of Slytherin can control. Which – jesus, this is obvious.
Love these walk and talks.
Ron suggests Draco is the heir of Slytherin. Hermione thinks that's laughable. (Funny how she's always right.)
Harry thinks this is something to check into, though. Which is kind of like how Fred kept thinking Red Herring might be worth looking into.
They think they can get the information from Crabbe and Goyle.
Hermione says there's a way to do it. One that would be "difficult" and would break "about fifty school rules," and, "It'll be dangerous. Very dangerous."
Naturally, they're doing it.
Polyjuice Potion.
It'll take a month to make.
Colin:
Remember how in the later movies, they've just got this shit on hand regularly? It's like going Super Saiyan for the first time — it's a big deal here, but by the end of the series even the kids are doing it.
Polyjuice is a gateway potion.
We've got a month. Let's play games in the meantime!
Well, you set that shot up really obviously. Of course it was blocked.
"Man, we've gotten a lot better at this in such a short time."
Goal!
Time for some stadium music.
(Also, yes, I totally just went there. You know we all had those first two albums.)
Flying V!
Slyths fly together.
"All right there, scar head?"
Nice one.
Holy shit!
Colin:
This bludger's wildin'.
"Hey – hey Harry – look at my broom dick!"
"Wood look out!" is really what Harry says. That actually does work better.
Broken Wood.
Looks like we've got a rogue bludger. Right, Hagrid?
"That's been tampered with, that has!"
Thank you, Hagrid.
"I got this."
"You stupid bastard. Even with the proper wand it's too risky."
She must do this once a film, right? Stop Ron from fucking up with his wand.
Jesus, he's gonna kill all the spectators. How are they gonna get down from there now?
If he keeps flying around those things this could end really badly for a lot of people.
Situational awareness.
And Harry's like, "Fuck that thing trying to kill me, I've got a game to win."
Facial expressions.
Nice use of this part of the stadium. And they did set it up in the last movie, too.
I always remembered around the time of this movie coming out, seeing this particular moment all the time. I can't tell if that was from a TV commercial, an ad from when they put it on HBO or from the DVD menu. But I feel like I used to see them flying through this part of the stadium a lot.
Oh yeah, now shit's getting good.
"Meh, you'll never catch me, Potter, see!"
He caught ya.
This is some exciting shit.
Colin:
It's like it was made for a video game adaptation. Oh…wait…
At least three people in this shot are incredibly turned on right now. Fez woman is also back. And is that supposed to be Narcissa? Because she only seems to show up when Lucius is around.
Colin:
Everyone else stands up for Malfoy, except his dad, who's like, "Fuck you, son."
He doesn't get up for anything less than 100k.
Time to catch that snitch.
With a broken wrist.
I know he's a little bitch, but Draco should've been able to get back up and get back into this chase by now.
"Oh, I got that shit."
That's actually impressive.
What's their record, otherwise? How come the House Cup doesn't have anything to do with Quidditch?
Uh oh.
Colin:
"No, Mr. Potter, I expect you to die!"
I love how she's the only one who can handle shit at this school.
Should it have exploded into a thousand sparks like that?
How'd they get down there so fast? Were they just on the field for part of this match?
"I got this."
"Uh huh…"
Might want to call a doctor. You might have a case of the MJ's.
He took all the bones out.
Except Susan Bones. Because that's highly inappropriate.
Colin:
Oh, Harry, take this chance to give yourself a Stranger or two. Though if we're being technical, he has no bones to move it with, so it'd have to be a Dutch rudder. Ron?
Or he could slap the SHIT out of someone.
But actually, though. At least ask for fifteen minutes to try it. How many opportunities like this are you gonna get?
"This is gonna hurt like a motherfucker."
Colin:
Why would this be painful? Couldn't she knock him out or numb him up or something? Vicodin Totalus, or whatever? A lot of the stuff in these books seems like intentional hardship that Rowling wrote into the plot to make things more interesting.
I love the idea of Vicodin Totalus. Makes me think of another spell, which almost certainly has to be Cialis-something. Magic — the surefire answer to whiskey dick.
I've done shots of that before. Fun stuff.
Oh yeah, also — there's Madame Pomfrey. Look at her. She ain't got time for this shit. She got no patients. And she hates waitin'.
The voices again.
"What is this shit?"
"Hello."
Colin:
WHATTTT THE FUCK! DOBBY! Don't do that ever again.
Yo, someone's in your room, wake the fuck up.
Thank god his arm is broken, because Dobby would have gotten fucked up if that were me. You pop into my field of vision like that and you're getting popped.
"Harry Potter should have listened to Dobby. Harry Potter should have gone back home when he missed the train."
"It was you."
We also find out he did the bludger thing too. So basically all of Harry's problems are being caused by Dobby.
Colin:
I'll aggrieve you, you little piece of shit. Case closed, Dobby's the bad guy. Things will be a lot better off once someone's killed him.
"I hope you get stabbed."
"I'm gonna fucking kill you when my bones grow back."
"Ah, I'm used to that shit. I get death threats every DAY, man."
Harry asks why Dobby wears that thing. Dobby says it's a mark of house elf enslavement. Only when his masters give him clothes can he be free.
He also says Harry needs to go home, and that the Chamber of Secrets is gonna be opened. Then he hits himself, which we don't need to see, since he's done it a bunch already.
"Fucking tell me!"
Disappearing like a motherfucker.
And here come some people.
I love how you always have to play like you're sleeping in these moments, because god forbid you're awake. What are they gonna do, rush the body off to somewhere else?
Colin Creevey's been petrified.
Colin:
Question — there's nothing WRONG with them when they're petrified, right? It's essentially a spell, so they wouldn't even age would they? Is this like cryogenic freezing, where they wake up later and are the same age? Cause if so, wizard hospitals should use this shit. Have a basilisk locked up in a box and have terminally ill people look at it through a mirror or something. Then you give them the mandrake juice whenever a cure for their disease has been found.

Also, is there a magical potion that cures cancer and shit? Cause if so, fuck your "exposure" to the muggle community — give it up, assholes.
Skele-Gro certainly would have changed the ending to Empire Strikes Back, I'll say that much.
This is what happens when you try to take the wrong person's picture.
And now there's no evidence. Because sure.
Dumbledore says to tell the students the school is no longer safe. Which — some fucking wizard he is. Also, why would you tell them that? Is there any chance they're going to leave? Sounds like all you're doing is inciting panic.
"Do you realize what that sounds like?"
Is she wearing a kerchief?
"Yes, but when I go into your Chamber of Secrets later, no one will be safe."
Editing.
Does anyone ever ask why you'd need that much grating for a bunch of sinks? First off, why would you need that many sinks? Does anyone even ever check the plumbing in this school? Or are we just letting people pull a Dufresne all the time?
They're brewing the potion and going down Red Herring Road.
How does this not get discovered for a month, exactly? Wouldn't you have to have that set up at all times? Do people really avoid this spacious bathroom so much that no one will discover your cauldron for an entire month?
I mean, look, the ghost chick is annoying, but if you really have to shit…
Also, DOES NOBODY CLEAN THIS BATHROOM?
"And lie to me – why are we brewing this potion, in broad daylight, in the middle of a girl's lavatory?"
This, my friends, is bad exposition. I like the 'lie to me' part, but the rest of it is just bad writing.
"No one ever comes in here."
Gee, you think maybe you'd search it for the Chamber of Secrets, then? Since clearly NO ONE ELSE HAS EVER FOUND IT.
Colin:
Think maybe you could exorcise Myrtle or whatever? Tell her to go someplace else? Cause that's a whole bathroom gone to waste. 
It's also weird that she never really goes anywhere else. She's the Stoop Kid of Hogwarts.
"Why?"
"Moaning Myrtle."
"Who?"
Oh shit.
"Who's Moaning Myrtle?"
"I'm Moaning Myrtle!"
Why'd you choose this exact moment to come out? It's not like you have many other places to go.
"Why do they call you Moaning Myrtle?"
"Well, first I put my hand like this…"
"And then, eventually…"
"I taught Hermione some stuff. You'll thank me later."
Reaction shots.
Canted angles like a motherfucker in this movie. Funny how, ten years later, this is the exact strategy Branagh would use for the first Thor movie to try to make that look more interesting.
Lockhart is teaching them all how to duel in case they need to defend themselves.
He and Snape are going to give a demonstration. Guess how this scene's gonna end.
Remember when Harry and Voldemort dueled like this in Deathly Hallows?
"Expelliarmus!"
Remember when Expelliarmus did that in all the other movies?
"Maybe we should teach them how to block shit first."
"Right-o, let's get some volunteers. Potter, Weasley, you two."
"Weasley's wand causes devastation with even the simplest spells."
He's right, though.
"How about I suggest someone from my own house?"
I love Snape.
"Use the crane kick! No can defend!"
Oh, wait… wrong franchise.
This is actually the equivalent of learning fencing. Why?
Speaking of which, you guys remember Die Another Day?
Wouldn't it be fucked up if they used Crucio or something like that?
Malfoy jumps early.
Why does he look like he's about to brand someone?
Is that like a dueling table? What's with the lunar cycle going on? Are you only supposed to use a spell during a waxing gibbous?
And Harry counters with Rictusempra. The tickling charm. Which is funny, how similar the tickling charm and the slashing somebody across the face and chest charm. But honestly, I bet in Japanese, that's pretty common.
Colin:
Like how — not kidding here — the Japanese words for "to show up briefly at an event" and "to jizz on someone's face" are basically the same word.

Don't look at me. I didn't invent this messed up language.
Snake charm!
Because 1) he knew that, and 2) that's what this plot requires.
"I'll get it."
Snape is never more like a teacher than in this moment.
"I got it."
"Oh no."
Now you done made it mad.
Uh oh – he's doin' that hassa hassa shit.
"Oh, shit! You know my cousin Jake?"
"Yeah, man, I saw him when he was up at the zoo last year. Helped him break out."
"Yeah… he got sent back."
"Hey, guys? All I hear is hassa hassa."
"Hmm."
"Calm down, man. Remember, you're on parole."
"You're fuckin' lucky."
"Hey, go fuck yourself!"
"Oh, you mother–"
"Hey, leave it alone. Just leave it alone."
"Nah — he wants it. He wants me to fuck him up. Let me do it."
"So help me if I had to roll up my sleeves–"
Zapped yo snake aass.
"Motherfucker, what were you doing?"
Colin:
Look at how either Fred or George is like, "Aight, that was kinda cool."
This is where we'll END PART II.
– – – – – – – – – –
Tomorrow is Part III, and creepy spiders, Pagemaster shit, cars gone native and "Why is the Gin gone?"
(See the rest of the Fun with Franchises articles here.)