Fun with Franchises: Harry Potter and the Goblet of Fire (2005), Part V — "HAHAHAHAHAHAHAHAHA…Duggory"
Today we continue with another entry in our Fun with Franchises series, Harry Potter and the Goblet of Fire. The last part.
In case you don't know how this works — a while back, I decided to rank my favorite Disney movies and rank my favorite James Bond movies. And the Disney ones were mostly straight synopses and not too much fun, but when I got to Bond, I enlisted the help of my friend Colin (whose blog is TokyoRemix.com. Fuck yeah, promotion!), who knows everything about the Bond franchise that I do not, for those articles, and along the way, learned how to have fun with it. And, by the end of the Bond articles, we were having so much fun that I said, "Man, we have to do this again with other stuff." Because I spent about a straight month and a half putting together those articles. That's how much time and effort actually goes into something like that. And not once did it feel like work. It was so much fun that I knew, as long as we were doing it for comedy purposes and able to riff off of each other — we could do pretty much any film and it would work.
And very quickly, the first ones you come up with are the major franchises, because those are not only the most fun, but also the most universally known. Everyone's gonna understand all the jokes we make (well… most of them. Some of them might be limited to three people) about them. So that's what we're doing. And if you're gonna have fun with franchises, it wouldn't be right if you didn't franchise it. Also, just so we're clear, this is all for parody. We're just messing with them because we love them.
And that's Fun with Franchises. Right now, we're doing the Harry Potter franchise, and today is the fifth and final part of Harry Potter and the Goblet of Fire.
We start Part V right at the start of challenge #3.
Colin:
There he is, Filius Flitwick –
Baddest motherfucker at Hogwarts.
Colin:
– conducting the band like a motherfucking boss, and I need to say this live.
I like that they're all just gonna sit there and watch a maze without having any idea of what's going on inside. No cameras and big screens? Even The Hunger Games had TV.
Why does he get to introduce his son? Outside of the fact that you need to remember him when he dies later? Or is he one of those overbearing stage fathers?
Are they doing the Macarena for Fleur?
And doesn't that chick on the right look like Keira Knightley?
Also, Natalie Portman's husband is here.
"Kiss the rings, bitch."
Colin:
It's great how Hogwarts has TWO champions and the Slytherins are still cheering for Krum. They should just leave the school. There should be no more Slytherin. This is a divorce about 1020 years in the making.
Slytherin is the South of Hogwarts. They'd be the assholes who secede, get their asses kicked, crawl back in, and then be proud of their secession years later and talk about how they should secede again.
The Headmaster is supporting one of his students over another.
They should have to do this drunk.
Fleur's sister has a great fashion sense.
And Cedric is freaked out, seeing Dumbledore do that with his voice box.
Dumby says Professor Moody placed the Tri-Wizard Cup deep within the maze. Only he knows its exact position.
Red flag, maybe?
I love Seamus.
"The first person to touch the cup will be the winner!"
What's weird is — how can this be every student from all three schools? Do they not allow all the kids to watch? Is it because there's a curfew for the younger students? Did they eat before this? Or are they just chilling here all afternoon? And what do they do during the challenge? There clearly aren't cameras broadcasting what's going on inside, otherwise people would be privy to what's actually happening, so are they just sitting there in the stands, waiting for someone to come out? Not really a spectator tournament, is it? And people are all over these fucking challenges. And they can't even see shit. What kind of tournament is this?
Seriously, though, what company puts this tournament on? The Ministry? What a weird thing, to just have, that nobody really comes to except the schools involved, but apparently it means something? How can you have something so marginal with magically binding contracts?
Get it? He doesn't have any parents.
"In the maze, you'll find no dragons or creatures of the deep. Instead you'll face something even more challenging. You see, people change in the maze. Oh, find the cup if you can, but be very wary – you could just lose yourselves along the way."
Colin:
Great speech, Dumbledore. I love it when he does stuff like this. They're all riled up to fight monsters, and he's like, "Oh no. You must first face the enemy within." Which, you know that Cho's the only one who can make heads or tails of that Asian stuff.
It sounds like he's making a Shining reference.
If I were Dumbledore, I'd totally have made a "hedging your bets" joke.
Sup, Fleur?
On the count of three. One…
Colin:
Hah! Get it? Filch is a premature ejaculator. I confirmed with Mrs. Norris.
"What?"
He's the best.
"Motherfucker's taking away all my suspense."
Did no one else see that?
Nice look.
Colin:
Whoa, noise-canceling hedge? Gotta get me some of THAT! I'm also really grateful to Mike for suggesting baller movies to me, cause now when I think of a hedge maze, I think of Sleuth before I think of The Shining. Seriously. Watch Sleuth.
I cannot second this suggestion more strongly.
Was that always just there?
Colin:
They can grow THAT much hedge in that little time? How about using your magic herbology skills to grow some crops and fight world hunger? No? Okay, I guess just continue with your little Olympics for the high school wizarding population. Only about 7,500 kids die of starvation every day. Under the age of five.

I'm hungry.
How 'bout an "Accio, Firebolt" now, motherfucker?
This reminds me of a level in one of the "Twisted Metal" games, where you're racing around a giant hedge maze and people just come out of nowhere like, "Surprise, motherfuckers!"
If I were in this maze, I'd be all left-right-up-up freeze missile like a motherfucker. This is where someone gets accidentally Avada Kedavra'd.
Colin:
This looks….boooooring. How do they expect you to go through a maze this size without an iPod? (My maze playlist would be only one song on repeat.)
I would love it if they just cut to Harry, walking through the maze, bouncing up and down, listening to an iPod. Everything's quiet except for him, quietly singing along. "I got a bitch to suck my dick til I nut / Spit it on my gut, slurp that shit back up…."
Hagrid:
Ain't that a slut / Hell yeah, she'd even take it in the hut / Fuck for 'bout an hour, yeah you know she liked my flower!
Cedric's gonna be Swayze soon.
Cedric's getting hedge-raped.
This is the moment the white girl walks over to check the closet.
Let's appreciate these two shots.
But not these two.
We really do have a 10-82.
Colin:
Oh, what a lovely tea party.
"Hey you guys, what's going on?"
Well that was weird. He just leaves him alone. He already got his nut, I guess.
Fleur's getting tentacle raped.
That's one gone.
I forget. Does he take her wand here and do it? How does that work? Do they measure flares by which want calls it or who's there when they call for help?
And there's the cup.
Colin:
Be calm, Harry. Only the penitent man shall pass.
Don't worry, Harry, he's just trying to kill the spare.
There's that Expelliarmus shit again.
Colin:
Isn't the point of Expelliarmus to disarm the opponent? Why is it that sometimes the person hit with it is left standing and their wand goes flying, but other times (like with Krum here) the person goes flying and they land with their wand still in their hand?
Harry stops Cedric from fucking up Krum because he knows he's bewitched.
Really? You know that but you don't know gillyweed? Also, wouldn't you say he's been "Imperiused," just so we know we're dealing with an Unforgivable curse? Or is he under the impression that the maze did this to him, because of Dumbledore's weird ass speech?
This is why Harry is a Gryffindor, I guess.
Also, how did Moody manage this? Did he apparate and then Imperius Krum? Did he randomly do it from a distance?
How come the vines only stopped at Cedric?
Colin:
Hufflepuff. Duff. They suck.
"Harry!"
Colin:
Harry just gave Cedric the Isildur/Frodo look. That, "You want me to do the right thing? Hah. Fuck the right thing" look.
Doesn't that seem like the right thing to do for the next three minutes?
Cedric says "For a moment there, I thought you were gonna let it get me." "For a moment there," Harry responds, "So did I."
And then they took each other tenderly into each other's arms, and suddenly the tournament didn't seem so important anymore.
Wait, where was I? I blacked out.
"Some game, huh?"
"Some game."
Cedric tells him to take it.
Harry says they'll take it together.
Colin:
Cedric's gonna wish that Harry hadn't saved him, and that he hadn't then offered to touch the cup at the same time.
Cedric ain't gonna wish shit. Cedric gonna be dead.
But actually, though, Harry is responsible for this kid's death.
Colin:
This is pretty much all on Harry for being a nice guy. JK Rowling's moral of this story? Greed is good. Being an asshole saves lives.
They going into their Avatars.
"Miiii-ke!"
Colin:
For how often we reference that, I bet most people have no idea what we're talking about. I looked, and I can't find that moment on YouTube.
This is one where — if they don't know, don't tell them. It's so much better when someone stops and goes, "Are you talking about (that)?" Because it's such a random moment that it's better when people know it.
"Where are we?"
Gee, you think the big fucking tomb with the name on it is a clue?
"Isn't good we learned about portkeys this movie?"
(Also, why not just touch it and go back?)
You know what that means…
This is some wrestling entrance shit.
"From Parts Unknown, weighing 25 pounds, being accompanied by his manservant Wormtail, the Man Who Must Not Be Named… VOL-DE-MORT!!!!!!"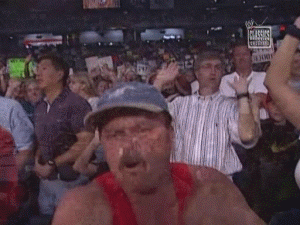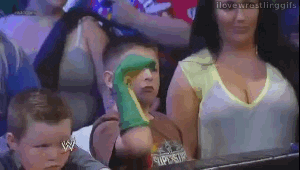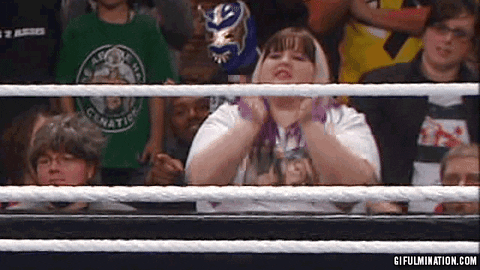 Colin:
Ew! It's the Rod Stewart baby!
"Who are you? What do you want?"
"Kill the spare!"
Best line in the franchise.
Colin:
DUGGORY! HAHAHAHAHAHAHAHAHAHAHAHAHAH.
He did all that while carrying a mutilated corpse.
Anyone else hungry?
Colin:
Voldemort is totally like a little ET. That's so gross. And Pettigrew is effectively drowning a baby in a cauldron.
This one time, we were in Chinatown, right, and this old lady ordered some soup, right…
Colin:
Oh no. I can't let that pass you guys, cause ninety percent of the time, Mike's joking about these things, but…
"Bone of the father, unwillingly given."
Unwillingly. That's fun.
"Flesh of the servant, willingly sacrificed."
You ain't got no hand, Peter Pettigrew.
"And the blood of the enemy –"
"Forcibly taken."
That's a pretty sinister shot.
He showed him the knife.
Colin:
That's a pretty easy potion. Shit. No flobberworms or sneezewort?
But like, did the recipe actually call for Abort-emort to be thrown into it?
That's a pretty cool entrance. How come no wrestlers have tried that?
Colin:
This looks like Cell regenerating in space. Which is funny, cause he ends up looking a lot more like Krillin.
Voldie's back.
L'Oreal. Because you're worth it.
Yeah, Ralph Fiennes!
"New legs. You got new legs!"
"My wand, Wormtail."
I love that Cedric's just dead back there.
"Hold out your arm."
"Master – thank you."
"The other arm, Wormtail."
You just got Punk'd!
What kind of tattoo ink spell is that? Is that how easy it is to give a wizard tattoo?
(I should have asked this during the Godric's Hollow flashback.)
How come he doesn't have a nose, again?
Is that like a Life Alert for Death Eaters?
Colin:
So were these dudes all chilling with those outfits on wherever they were, just waiting for this shit?
All their motherfuckin' life!
"Thirteen years it's been. And yet, here you stand before me, as though it were only yesterday."
But actually, did they just have to leave dinner to answer the call? Do they know this one's legit? How does that work?
Look at Cedric's corpse, all splayed out like that.
"I confess myself – disappointed."
Look at you — two minutes into your new body and already you have feelings.
Not one of them tried to find him – Crabbe – Macnair – Goyle…
"Not even you…"
"Lucius."
Colin:
LUCIUS MALFOY IS A DEATH EATER?! WHO WOULD HAVE GUESSED SUCH A THING?!
Was that meant to imply that Lucius was the most devout of all the Death Eaters or was that this movie's way of stating the obvious and trying to make a reveal out of it?
Lucius says some bullshit, and then Wormtail is like, "But I came and found you, Master."
"Out of fear! Not loyalty. But still – all right."
Which — why did he do that? How did he do that? When did he do that? Was Pettigrew just taking weekend sojourns to Albania while masquerading as Ron's pet rat? You'd think they'd miss him during that time. I don't get it. Why bother acting as a pet rat anyway? Why not just fucking hide as yourself? Pettigrew's actions make no sense at all, really. He fakes his own death, then hangs out as a rat, but then also goes and disappears for however long it takes to find Voldemort, and then also when Voldemort is back alive again. Does Ron not know that he's gone for all this time, or is it like, "Oh, well, Scabbers is gone again… he'll turn up in a few days"? Why the fuck do you need the cover of pet rat then if you're gonna just be off doing your own thing all the time?
Moonwalker?
Colin:
Is that just a Voldemort thing, or could other skilled wizards make new appendages? Seems like something Mad Eye might want to look into. (Get it?)
"Such a handsome boy."
Colin:
His brand new body needs its toenails clipped already.
Voldemort is awesome.
I bet that was a fun day for Pattinson to shoot.
"Don't touch him!"
"Harry – I'd almost forgotten you were here."
He's got evidence against all of these motherfuckers. Though I guess now that Magical Hitler is back, democracy's about to go out the fucking window.
"The Boy Who Lived."
"How lies have fed your legend, Harry."
True.
He explains how he was able to be defeated that night, thirteen years ago – love. When Lily Potter gave her life for Harry's she provided the ultimate protection.
Colin:
The ultimate protection? What does love have to do with Durex?
Phrasing.
He couldn't touch Harry. But now –
"I can touch you now."
Colin:
I love how for a second, Voldemort's doing the "Not touching, can't get mad! Not touching, can't get mad!" thing.
Scar porn.
This is awesome. It's one of those "who can blink first" moments.
"Pick up your wand, Potter."
I love this. He wants to do this all legit like, even though this is straight up unfair murder.
"You've been taught how to duel, I presume. First, we bow to each other."
This is so sanctimonious. I love it.
"Come on, Harry, the niceties must be observed. Dumbledore wouldn't want you to forget your manners, would he?"
"I said BOW!"
Colin:
This is strangely Japanese. Actually, this happens at work occasionally. 
Crazy that they're all just gonna witness the murder of a 14-year-old.
"Crucio!"
Colin:
This movie is the clear line of demarcation between the kid films and the more grown-up shit. We have sex jokes, several murders, menacing and Zero Dark Thirty levels of torture. I'm liking it.
"There you go, Harry. Your parents would be proud. Especially your filthy muggle mother!"
But she wasn't a muggle. What's the matter? Don't want to make him say a bad word?
"Expelliarmus!"
He eats those.
"Get that weak ass shit out my face!"
"Using Expelliarmus on me. Motherfucker, you must be crazy."
"I'm going to kill you, Harry Potter."
That line is AMAZING.
"Hi."
Harry runs, Voldemort tells him to get up. He wants to look at him when he kills him. Which is just great. This dude knows how to be evil.
"Fuck it."
We need a badass guitar riff here. Some "Mannish Boy." You know what I'm talking about. Da na na na na.
"Fine, then. Have it your way."
As much as he is pretty average all around — he does pull some badass shit like this a couple times when facing almost certain death.
"Expelliarmus!"
"Avada Kedavra!"
Well those are not two evenly matched spells.
And yet, here we are. Force battling.
It's weird to think that this battle has nothing to do with what spells they're using, but that their wands are so linked that really nothing is gonna come of this except dead people spirits.
Man, you sure are lucky your wands are made from the same material. Cause those two curses – not sure they're the same level of power.
Colin:
Why…would he still be trying to disarm Voldemort? I guess he needs to stay pure in our minds, so he can't be seen even trying to kill someone, even Voldemort. But let's say he succeeded in disarming the guy. What the fuck is the next step? Might as well just cap him.
This looks a lot like that first light saber duel between Obi Wan and Vader.
"My dick's bigger than yours!"
Now THAT'S a pose!
Lens flare!
How much acting had to go into this?
How did they get my driver's license photo?
Colin:
The saddest part is that even with that non-nose, I bet he still has a better sense of smell than you.
Gonna be drinking early again today, kids.
"What the fuck is this shit?"
He IS a ghost ghost ghost ghost.
"I don't know who the fuck you are, old man."
Voldemort has the best poses.
Weird how they showed up right next to Harry.
James tells Harry he's gotta run to the portkey. He can talk, by the way. He knows everything that's going on.
Colin:
Ah yes, another weird phenomenon that only exists so that Harry can escape. I remember in the book, when the ghosts are coming out of Voldemort's wand, the old Muggle dude tells Harry to beat Voldemort. Which…how does he know what's up? They're pointing wands at each other and there's some streams coming out, and the streams are touching….how does he know this isn't gay wizard sex? He's making assumptions hastily.
"Harry, take my body back, will you? Take my body back to my father."
He's pretty happy for a dead guy. Wouldn't you be all like, "WHY THE FUCK DIDN'T YOU JUST TAKE THE FUCKING CUP LIKE I SAID?"
And also – what's with, "Take my body back to the guy who loves me above all else. Ruin his life for me, will you, Harry?"
Is Amos Diggory actually a stage father? Is he pushing his son to achieve the glory that he himself never got even though it's not what his son wants? Is this the final "fuck you" from Cedric, who never wanted to be in the spotlight, and forcibly toned down his skills and made sure he went into Hufflepuff so no one would know who he was?
I just completely rewrote this entire franchise. But don't worry. My version's better.
Colin:
I want to see that. After all the nit-picking we've done, we could totally fix this franchise. Or ruin it. Either way.
They need to give us that TV series. Because as much as I joke about it — I'd actually take that shit completely seriously and do cool shit with it.
"Let go," said Lily, who looks a lot like Ginny.
Colin:
Ghost your ass, fool!
He just Accio'd the shit out of that cup.
Honestly, if I were a wizard – "Accio Cinnamon Toast Crunch." "Accio my pants." "Accio self respect." "Accio some of that ass!"
It works as long as you can think of the thing you want clearly, right?
Colin:
This is the correct order of summoning things.
Why not just follow him to the school and kill him there?
"NNNOOOOOO!!!!!"
(Not gonna do it. I know what you all are thinking. I'm not doing it.)
Harry brings Duggory's body back.
Colin:
So we're back and everyone is happy. Except Harry, who looks like Rain Man when you turn on the bath water.
Someone had to be the one to scream first.
Colin:
"POTT-ER! POTT-ER! POTT-ER! POTT– really? Nobody?" Sometimes the slow clap works and sometimes it doesn't.
Walter Huston wants to know what's going on.
I actually really liked that moment. Him refusing to get off the body. Kind of weird, but it also makes sense.
"He's back."
"Voldemort's back."
I like how he sees that he's not lying, yet Fudge is in complete denial about all of this.
"Cedric – he asked me to bring his body back. I couldn't leave him! Not there!"
Colin:
How soon after this whole thing do you think Fred and George started collecting money that people bet on Cedric? HEY, HEY, IT'S A BUSINESS, PEOPLE.
At the funeral?
"That's my boy!"
And her boyfriend.
Seamus straight up looks like Nicholson as he watched the hookers eat coke out of each other's snatches.
Look at these shots. Amos Diggory is going all Sean Penn in Mystic River.
Colin:
Hey tuba kid, now would be the time for a "womp womp!"
So Moody absconds with Harry.
So did they not talk all the way up there, or…?
Harry tells him the cup was a portkey. Moody's checking to make sure everything went according to plan.
"What was it like?"
Why would you give up your cover this easily? Either go to the graveyard and be with your fellow Death Eaters or stick to the script. I don't get why he'd do this.
"What was he like?"
"What was it like to stand in his presence?"
Colin:
Perfect timing to be out of potion. How awkward would it have been if he'd still been down at the arena? "See….what had happened was…."
"Were there others? In the graveyard, were there others?"
"I don't think I said anything about a graveyard, Professor."
He starts telling him how it was all his plan. How he suggested to Hagrid about telling Harry about the dragons. How he told Cedric about the egg, knowing he'd tell Harry. How he gave Neville the book that led him straight to gillyweed.
He did that one pretty early, too. I guess he knew about the three challenges beforehand.
Harry realizes "Moody" put his name in the Goblet of Fire.
And now he says he's gonna kill Harry, because that's what Voldemort wants.
Colin:
LET ME IN!
Seriously, now, with the Expelliarmus. Pick one.
Why would you wear robes when they get in the way of fighting this often?
Snape had that shit at the ready, son!
Colin:
Yeah, we gonna make you guzzle dragon cum.
And he's not even in Azkaban yet.
They use the Veritaserum to prove that's not Moody and that the real Moody is in the room.
In there.
In there.
In there.
In there.
In there.
There he is.
"In 1994, Bartemius Crouch escaped from Azkaban Prison."
"Polyjuice potion."
"No we know who's been stealing from your store, Severus."
Love the look.
Colin:
I bet this is the scene they had Brendan Gleeson do for the Audition.
I like it when people wear union suits. I'd totally go in on one of these.
That's a fucked up sunken eye socket.
This one might actually be my driver's license photo.
It's Old Man Winters who runs the carnival!
Or… Barty Crouch Jr.
Think of it this way, you just got an eye and a leg back.
"I'll show you mine if you show me yours."
And he does.
Voldemort has returned.
Colin:
Okay. Barty Crouch Jr.'s voice is clearly not Moody's and it changes back when he changes back. What? Come on, guys. Consistency.
You must really trust this guy to be leaving him with Crouch like that.
I like what he does, too. "Give me a reason."
Somehow Crouch never is seen again and it never gets back to Voldemort that Snape is a good guy.
Crouch ends up getting kissed by a dementor and basically lobotomized. But the Snape thing I'll be bringing up constantly over the next four movies.
"Today we acknowledge, a really terrible loss."
I love that he's sitting down. Like, "I can't handle another one of these goddamn speeches."
"Cedric Diggory, as you all know, was exceptionally hard-working, infinitely fair-minded –"
He was a Hufflepuff. You can say it.
Colin:
We've already discussed this. Once he's dead, it's "Cedric Duggory." We use the past tense. Also, the girl behind Ginny looks exactly like Chloe Moretz.
The kid next to her looks like Rami Malek.
"And most importantly, a fierce, fierce friend."
Vigorous.
Baddest motherfuckers at Hogwarts.
Dumbledore says they have the right to know how he died.
"Cedric Diggory was murdered – by Lord Voldemort."
Why do you call him Lord? It's a self-appointed title. It only gets perpetuated when people like you use it.
The Ministry don't want Dumbledore telling them that. But Dumbledore says fuck them, to do so would be an insult to his memory.
Colin:
He said "memory" in a funny way.
Colin:
So…..is Malfoy just chilling there? You'd think they'd take him aside after Harry identified the other guys who were at the graveyard pow wow. Which he should have done already.
So who won the House Cup this year?
(Is this a bad time?)
"Now the pain we all feel at this dreadful loss reminds me, and, reminds us, that though we may come from different countries and speak in different tongues, our hearts beat as one. In light of the recent events, the bonds of friendship made this year will be more important than ever. Remember that, and Cedric Diggory will not have died in vain. You remember that, and we'll celebrate a boy who was kind, and honest, and brave, and true. Right to the very end."
You know, those tough bonds of friendship. With these people we'll never see again. Save Fleur, who just happens to pick up a Weasley while abroad.
What a horrible shot choice? I fucking hate the "beam of light meant to represent a person's spirit or divine presence" shot.
Colin:
Why is it that all guys who fall for Asian chicks must be made to suffer? It's a dlealy existence.
"I never liked these curtains."
Colin:
Hanging out in a high school boys' dormitory while nobody else is around, commenting on the drapes…yeah. I think we all saw this coming.
"Set them on fire in my fourth year. By accident, of course."
If you did then why are they still there? Also, you run the school now. Maybe change them.
"I put you in terrible danger this year, Harry."
Kind of hard to tell if that's a remorseful statement or not. What makes this different from all the other years?
Harry says there was a moment where he and Voldemort's wands – they sort of – connected.
He crossed swords with Voldemort, essentially.
"Go on…"
"Priori Incantatem."
Colin:
Wait, so in the movie, Dumbledore just says 'priori incantatem' and doesn't explain it? We're supposed to be like, "Oh, so THAT'S what that was! What…was that exactly?"
"You saw your parents that night, didn't you? They reappeared."
"No spell can reawaken the dead, Harry. I trust you know that."
Except for that time turner business. That was strictly for Buckbeak.
"Dark and difficult times lay ahead. Soon we must all face the choice between what is right, and what is easy."
Like most of us do on Saturday night.
"Remember this – you have friends here."
And a magical spell that protects you at the house of the people you hate and who hate you.
"You're not alone."
So basically we just got over the hurdle of the entire next movie right here.
Colin:
Here go the foreign losers!
Krum gives Hermione his address.
He tells her all the things he's gonna do to her. Angelina Johnson is intrigued.
Ron gets a kiss from his future sister-in-law and… whatever that makes the sister.
And Harry stalks around, looking like De Niro on the rooftops about to shoot Don Fanucci.
I love that they work in one of these every movie. Good for them.
"Everything's going to change now, isn't it?"
Colin:
What….what do you mean? Wait, did you just get your first period? Guys, Hermione's a woman now. I'm just kidding. I've been ragging her for PMSing for the whole movie.
"Yes."
*zip!*
"Promise you'll write this summer."
Colin:
Or, you could catch up with the muggle world and start texting. How is the wizarding community actually behind the muggle world in so much stuff?
It's funny. Ron says, "I won't. You know I won't."
"Harry will, won't you?"
"Yes, of course I will. Every day."
Don't they all end up living at the Burrow anyway?
I guess I don't have to point this one out.
Colin:
And the Durmstrang boys all drowned. The end.
– – – – – – – – – –
So tomorrow we're gonna go over our favorite images from the film, do our final thoughts on Sunday, and on Monday we start Order of the Phoenix.
(See the rest of the Fun with Franchises articles here.)