The Oscar Quest: Reconsidered (Best Actor, 1961-1962)
The Oscar Quest began in May of 2010. I finished about fifteen months later, and wrote it up for this site. That was essentially the first thing I did on here. Five years have passed since then. I've grown as a person. My tastes have changed, matured (or gotten more immature, in some cases). So it feels fitting, on the five year anniversary of the site and of the Oscar Quest, to revisit it.
I want to see just how my opinions about things have changed over the past five years. I didn't do any particular work or catch-up for this. I didn't go back and watch all the movies again. Some I went back to see naturally, others I haven't watched in five years. I really just want to go back and rewrite the whole thing as a more mature person, less concerned with making points about certain categories and films than with just analyzing the whole thing as objectively as I can to give people who are interested as much information as possible.
This is the more mature version of the Oscar Quest. Updated, more in-depth, as objective as possible, less hostile. You can still read the old articles, but know that those are of a certain time, and these represent the present.
Charles Boyer, Fanny
Paul Newman, The Hustler
Maximilian Schell, Judgment at Nuremberg
Spencer Tracy, Judgment at Nuremberg
Stuart Whitman, The Mark
Analysis:
Fanny is a film that I ended up liking very much. It's very dated, but quite enjoyable nonetheless.
Horst Buchholz is a guy who dreams of being a sailor and going out to sea. He's been seeing Leslie Caron and living in his small seaside town yearning to leave. But he must help his aging father care for his bar and is going to get stuck into that life. He makes plans to leave on a ship, and before he goes, he spends the night with Caron. He leaves, leaving her pregnant, and she ends up marrying Maurice Chevalier, an older man looking for love before he dies, for stability even though she doesn't love him. And eventually Buchholz makes his way back and tries to win her over again.
Charles Boyer plays Buchholz's father. He is ever present throughout the film, but there's not a whole lot he does here. He plays a very energetic and exaggerated version of a French father. It's a veteran nomination. I get it. A lot of these actors get these types of nominations. I don't mind it, even though it's not the best of performances, but it's an easy #5 in this category and stands no chance for a vote.
The Hustler is one of the most famous films of all time. And it's perfect.
Paul Newman is "Fast" Eddie Felson, a pool hustler. He comes in town to take on Minnesota Fats, the big shark. Eddie goes up big, but eventually loses, his inexperience and cockiness getting the better of him. He slowly allows himself to hit rock bottom and brings himself back up, preparing for the inevitable rematch against Fats.
This is one of Paul Newman's signature roles, and he is amazing here. Last time I talked about how much of a travesty this was that he didn't win and how this was one of the worst decisions ever made at the Oscars. This time, I'll start by saying that Newman absolutely deserved to win and would have been a great winner. But because I was so vocal about the other performance, I won't continue any further until I give that one a fair shake.
Judgment at Nuremberg is a perfect trial film. Might as well be a play. (Based on a teleplay, actually.)
The film is about the Nuremberg trials. Shown (somewhat) through the lens of Spencer Tracy, an American judge brought on as part of the tribunal to listen to the testimony and decide the fate of all the defendants. The film is incredible.
To start, Tracy as the judge is pretty much just Spencer Tracy. I can't say I loved this performance very much, as compared to both his performance the year before this in Inherit the Wind and as compared to the other nominee from this film. I think he's very good and uses his age and status to come across as very wise and insightful and makes the best of some juicy monologues, but when you add everything together this is a performance I respect but ultimately wouldn't vote for. When you have two nominees from the same film, you have a distinction to make: you either definitely prefer one over another, or you have to cancel them both out. This is a situation of the former.
Maximilian Schell plays the defense attorney, who may not necessarily agree with his clients' actions, but he has a job to do and he's going to do it. Even if one of his clients (Lancaster) doesn't necessarily even want him to. Schell is very fiery and delivers his courtroom monologues with gusto. It's a hell of a performance, one that I was wholly biased against last time. I think I may have even called it a supporting performance last time, which it absolutely is not. I made it my goal to watch this performance specifically again because I knew I didn't convey my true feelings about it last time. And now that I've done so, I completely support the win, and I'm even going to go so far as to say that I think I was convinced to even vote for him over Paul Newman here. We'll see if I do in a minute, but that's where I'm leaning after watching this film and performance again.
The Mark is one of the films that I struggled to find last time until near the very end of the Quest. And it's one of those films that was probably very shocking at the time and still seems a bit surprising, given the subject matter and the year it was released.
Stuart Whitman plays a pedophile. I'm not kidding. He was convicted of molesting a child and is now out of prison. And even though he has overcome a lot of his personal demons, he finds it hard to get a job and live a normal life given this stigma that's attached to him wherever he goes. But eventually he does find a job and even starts a relationship with a single mother. But his past catches up to him when a child goes missing. The police bring him in and question him, and even though he's cleared of the charges, it still again prevents him from living normally in society.
Whitman is very good here. It's a solid performance. The nomination, though, is the reward. He's really good here, but now that he has the nomination, which was an incredible hurdle for a performance like this in a year like this, I don't feel the need to take him, especially over both Schell and Newman. At best he's a third choice here, and I might even have him fourth in the end, after Tracy.
– – – – – – – – – –
The Reconsideration: Last time I said it was a travesty that Paul Newman did not win this award and that it was one of the worst decisions of all time and that Schell shouldn't have won and that he should have been in the Supporting Actor category and this was a disgrace to the Academy Awards that he won. I had to come clean before we start. That's where I was at five years ago. I was biased. I love The Hustler and I, like a lot of people, felt that Paul Newman should have won for this iconic performance, and the fact that his only Oscar came when he reprised this role meant that the Academy knew they fucked up and made it up to him specifically for that reason.
Now, I'm older, I'm more rational, and I'm willing to see how I really feel without strings attached. And as such — the category is still between Newman and Schell. I get that, and no one else should have won this category outside of those two.
I'll start by saying that yes, most people would take Paul Newman here, and The Hustler is my favorite film in the category. But that's not going to factor in the performance side of things. Because I've seen the Newman performance a bunch. I know how good he is. And I know, based on their careers, that Newman should have had an Oscar more than Schell. But, looking at both these performances, and specifically watching Judgment at Nuremberg again for Schell's performance — I get it. I get why he won. And honestly, I'm gonna vote for him this time. I didn't think this was something I could ever do. I thought I would say Schell was an okay winner and still take Newman. But honestly, I'm convinced. I'm gonna take him. Maybe ine five years I'll go back to Newman, but this time I think Schell actually gave the best performance in the category. Go figure.
– – – – – – – – – –
Rankings (category):
Maximilian Schell, Judgment at Nuremberg
Paul Newman, The Hustler
Spencer Tracy, Judgment at Nuremberg
Stuart Whitman, The Mark
Charles Boyer, Fanny
Rankings (films):
The Hustler
Judgment at Nuremberg
Fanny
The Mark
My Vote: Maximilian Schell, Judgment at Nuremberg
Recommendations:
The Hustler is one of the 100 most essential American movies ever made.
Judgment at Nuremberg, if it's not one of the 100 most essential films ever made, it's on the next batch. So see it, because you need to if you love movies.
Fanny is a film I like a lot but not something I can give more than solid recommend to. It's good, but not everyone will like it and it's just an entertaining piece of cinema that is not required of anyone.
The Mark is very good and it's worth checking out if you can find it. Solid recommend and really worth seeking out. If you see it on TCM, definitely watch it, because you'll be surprised at how frank it is with its subject matter in a decade where things were loosening in terms of censorship but still not at the point where you can go for anything. Definitely of interest to a lot of film buffs.
The Last Word: Schell is a good winner. On performance alone, I get it, and I support it. All things considered, yeah, probably Paul Newman would have been the best winner here, but on a performance level, they're about even. History and their careers say Paul Newman was ultimately a better choice. But I'm definitely very okay with this result.
– – – – – – – – – –
– – – – – – – – – –
Burt Lancaster, Birdman of Alcatraz
Jack Lemmon, Days of Wine and Roses
Gregory Peck, To Kill a Mockingbird
Marcello Mastroianni, Divorce, Italian Style
Peter O'Toole, Lawrence of Arabia
Analysis:
Birdman of Alcatraz is about Robert Stroud, serving life in solitary confinement in Alcatraz and eventually becoming one of the foremost experts on birds and bird diseases.
Burt Lancaster plays Stroud and he's incredible here. In a weaker year, he would contend easily, but here, at best he ends up a third choice, maybe even a fourth choice, because he's up against two of the single most iconic performances ever given. Sometimes you're just in the wrong year, and this is one of those times.
Days of Wine and Roses is an incredible, incredible film. If you didn't think Jack Lemmon could do it all, this film confirms that. After Some Like It Hot and The Apartment, he comes back with this.
He plays a publicist who meets a woman and falls for her. He's a social drinker and introduces her to the joys of drinking. Pretty soon they both become horrible alcoholics. And the film is about them dealing with this horrible addiction. This is one of Lemmon's best dramatic efforts. The withdrawal scene is one of the most powerful I've ever seen. Some might consider the work dated, but I consider it really well done. And still… he's not cracking the top two even though in most other years he might be my #1. But you're up against T.E. Lawrence and Atticus Finch, and nobody remembers what Lemmon's character name is in this film. (Joe Clay, FYI.)
To Kill a Mockingbird is one of the most well-known and beloved films of all time. It's both a book and a film that everyone has encountered at some point in their lives, and with good reason.
Gregory Peck plays Atticus Finch, one of the great heroes in all of cinema.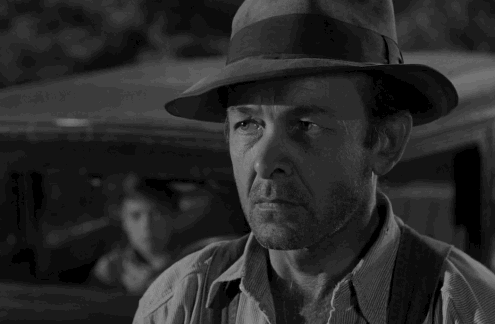 This performance is irrefutable.
Divorce, Italian Style is an Italian comedy.
Marcello Mastroianni plays a man who wants to marry his mistress, so he schemes to kill his wife in order to do so. It's a fun movie.
The performance is comedic and very light-hearted. A lot of this feels like it's the result of his La Dolce Vita performance, which I can understand. On its own, though, this performance rates an easy fifth for me in the category and isn't something that remotely contends with really any of the other nominees. I can understand why they put him here, but now that he's here, he doesn't do much of anything for me at all. Look at the two performances he's sandwiched between. Does it look like he has any shot at this whatsoever?
Lawrence of Arabia is a pitch perfect film. Not a wasted moment in three and a half hours.
It's a biopic of T.E. Lawrence and it's, in my mind, one of the ten greatest American films ever made.
Peter O'Toole plays Lawrence.
This is alongside the Gregory Peck performance as one of the greatest ever given.
I can't choose between these two in any rational or fair way. They're both perfect.
– – – – – – – – – –
The Reconsideration: I hate this. I hate this so much.
Gregory Peck and Peter O'Toole both should have won this award. If they tied, I would have been so happy. No one should have to choose between those performances. They're so very different it's impossible to truly say one was better than the other.
I wanted to take O'Toole here to even out the Peck choice last time and to honor how much he had to do with this role — he's in nearly ever scene, and he has to carry a giant film. I'm shocked he didn't win on that alone. But when you look at the towering achievement that is Atticus, that's really the only performance that could beat it and look okay doing so.
I think it's a dead heat, and I'm gonna take the coward's way out and say — I just like the Peck performance more so I'm again gonna vote for him. They honestly are both #1s. I'm not gonna say one is better than the other. I'm gonna say that you should vote for your favorite and be happy that we were gonna get a good winner regardless.
– – – – – – – – – –
Rankings (category):
Gregory Peck, To Kill a Mockingbird
Peter O'Toole, Lawrence of Arabia
Jack Lemmon, Days of Wine and Roses
Burt Lancaster, Birdman of Alcatraz
Marcello Mastroianni, Divorce, Italian Style
Rankings (films):
Lawrence of Arabia
To Kill a Mockingbird
Days of Wine and Roses
Birdman of Alcatraz
Divorce, Italian Style
My Vote: Gregory Peck, To Kill a Mockingbird
Recommendations:
To Kill a Mockingbird and Lawrence of Arabia are not only two of the 100 most essential films ever made, they're two of the 50, maybe even 25 most essential films ever made. You must see Lawrence of Arabia if you have any interest in film. You must see To Kill a Mockingbird just to count as a human. Who doesn't see that movie?
Days of Wine and Roses is an essential movie. I don't know if it really is, but it's so highly recommended that I'm just gonna call it essential because all film buffs should see it. It's a film that will make you a better film buff by having seen it. So consider it essential.
Birdman of Alcatraz is also essential. Same deal as Days of Wine and Roses. Just consider it essential because it's amazing and because you're gonna love it and because, if it's not essential, it's close enough that you shouldn't take that chance.
Divorce Italian Style is a solid recommend. That's about it. It's fun and light and entertaining. Not something I love, but definitely worth a watch as far as films go.
The Last Word: Peck and O'Toole were both perfect choices and would have immediately been a top ten best choice of all time when they won. Peck won, so that's fine. I'm not gonna say either is a better winner over the other. I'm just gonna say that they made a perfect choice, there was another perfect choice to be made, and it's a shame that one of the greatest performances ever put to screen had to lose to another of the greatest performances ever put to screen.
– – – – – – – – – –
(Read more Oscar Quest articles.)